When it comes to launching an eCommerce store, then there are only two major solutions that are absolutely head and shoulders above the rest: WooCommerce vs Shopify. Certainly, both are the most popular, affordable website development services, and easy-to-use eCommerce platforms for a reason. Shopify powers more than 8 lakh online stores, whereas WooCommerce says it's the web's highly famous and demanded eCommerce platform.
In addition, both eCommerce giants have manifolds strengths and can perhaps be the best solution for you to build a perfect eCommerce store with. And the great news is that you can easily do so all on your own absolutely with ease, without any help from specialized designers and developers.
First, which one of the two platforms is truly going to fit your specific requirement better, Shopify or WooCommerce (for creating a whimsical online shop)? Which is economical? Which platform has more features? Which is excellent looking? Which is much simpler to work with?
We have so many queries to get to, but we're moving forward to answer them all in this complete guide. After thoroughly reading it, you will learn and understand exactly which eCommerce platform to select based on your individual needs. So, let's start and see which one is best for you?
What is Shopify?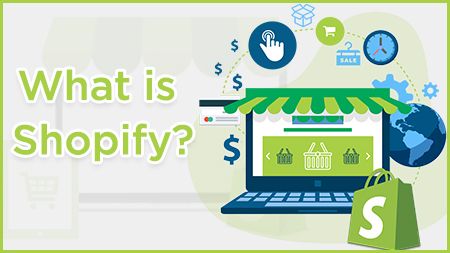 Shopify – The best eCommerce plateform that permits you to create an e-Commerce store, seamlessly manage your products on the site, and easily process payment modes using a single service.
What is WooCommerce?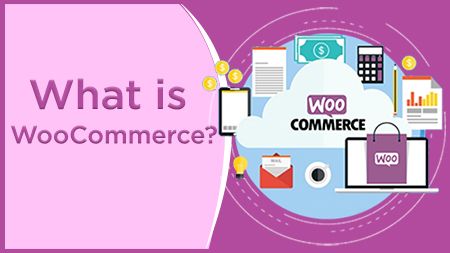 WooCommerce is the most popular eCommerce plugin that transforms any WordPress website into an amazing online store. It is completely an open-source solution made on top of WordPress that modifies the Content Management System (CMS) and permits you to run an eCommerce store using the platform you know, understand, and love.
WooCommerce vs Shopify: Pros and Cons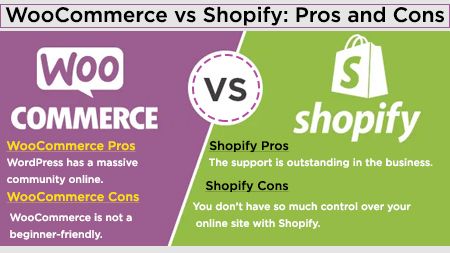 WooCommerce Pros and Cons
WooCommerce Pros
WooCommerce provides limitless customization and control.
WordPress has a massive community online.
The themes, as well as plugins, are infinite, since merely about anyone can make and sell them online with ease.
WooCommerce is quite easy to configure on WordPress.
The WooCommerce plugin is absolutely free.
WooCommerce Cons
WordPress does have a jiffy of a learning curve.
You might find that WooCommerce finishes up being more costly due to plugins, themes, and hosting.
You're jammed managing everything right from hosting to security, and maintenance to backups.
WooCommerce is not a beginner-friendly.
Shopify Pros and Cons
Shopify Pros
You know precisely how much you'll be paying every single month and the pricing is reasonable.
There's easy access to hundreds of apps to outspread your online store.
The themes are abundant as well as stunning.
Shopify manages everything for you right from hosting to security.
It hardly takes more than a few minutes to launch your online store.
Dropshipping is relatively easy with Shopify.
The support is outstanding in the business.
Shopify Cons
You don't have so much control over your online site with Shopify.
You're jammed with a once-a-month payment that's only going to get higher.
WooCommerce Vs Shopify: What Is The Main Difference?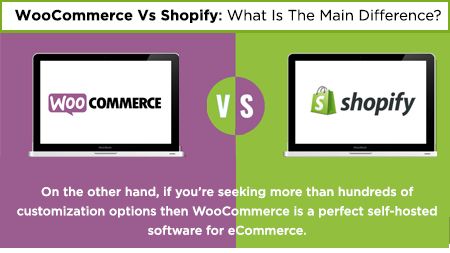 When you check through Google for feedbacks or reviews of WooCommerce and Shopify, you will get so many opinions from diverse business owners. Though these insights can be supportive no doubt the real truth is that whether you select WooCommerce vs Shopify will boil down to a few core differences.
For example, the key difference between both the eCommerce giants is that Shopify is an all-in-one eCommerce platform, which is well designed accordingly to give you everything you require to get started an online store.
Shopify takes the hitches and technical factors out of running an online business and swaps them with simple-to-use tools. Your Shopify online store can be easily set up, start, and flying in a matter of minutes. Though, this also means that you're completely not going to get as much gritty control over your online site.
On the other hand, if you're seeking more than hundreds of customization options then WooCommerce is a perfect self-hosted software for eCommerce. This means that you can easily tap into the code and access numerous parts of your online store.
WooCommerce provides you a great deal of freedom to build everything into your online store, which is quite critical for your team. It also means that you can start and fly your business in conjunction with a WordPress blog.
Nevertheless, when you differentiate WooCommerce vs Shopify, always remember that the great deal of freedom that you get from WooCommerce comes at a good price. In simple words, you need to know how to manage the technical part of your online site and keep it secure and safe.
If you're starting as a fresher, and you don't want to look much at technical things like web hosting and hosting provider niceties, then Shopify is an excellent choice for you. Also, if you really want more freedom to test with your online site, and you already like using WordPress, go for WooCommerce.
Shopify is your pick if: You actually want an all-in-one package for your online store that easily gets you up and flying quickly with so many best features as well as apps.
WooCommerce is absolutely for you if: You already have a WordPress online site and you don't mind taking more control over your eCommerce store.
Conclusion – Shopify vs WooCommerce: Which One Is Right For You?
We've made it to the conclusion of the Shopify vs WooCommerce scuffle, and now it's time for the final verdict.
It's absolutely normal to feel frightened by the selection of which e-commerce platform to choose, from where you can get affordable website development services, which is the best website development company in India, etc.
Also, start and leading an online e-Commerce store is a huge undertaking, and selecting the wrong one could possibly cripple your operation right from its beginning.
So, if you're seeking a solution with handy SEO (search engine optimization) features, certainly go for WooCommerce without a second thought. Also, if you want more assistance with your design, don't mind fiddling, or your major marketing strategy is to drive traffic through original and fresh content for search engines, then pick WooCommerce.
But if you're fresher to eCommerce or you don't want to bother about technical niceties, then take a path for Shopify. Also, if you're searching to experiment with things and try a few products, then you should definitely go for Shopify.
Both, eCommerce giants Shopify and WooCommerce, are outstanding platforms on their own right – even though each has its own set of pros as well as cons. As long as you go with whichever one perfectly fits your requirements the best, you'll have made the correct decision.