Due to a rapidly growing digital market, every businessman is shifting their traditional business into digital via a wonderful website. For website creation, a powerful web development tool is a content management system. It enables you to update and implement the latest features.
The right content management system is vital because it helps to create a professional yet attractive website that helps to grab the attention of potential customers and grow the business. These are incredible CMS that top web design Services Companies can use for building a beautiful site.
1. WordPress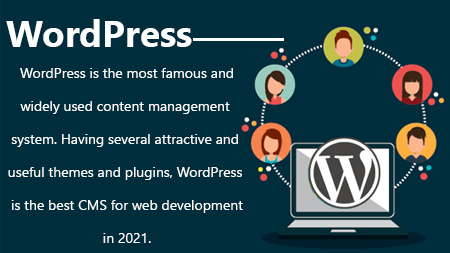 WordPress is the most famous and widely used content management system. Having several attractive and useful themes and plugins, WordPress is the best CMS for web development in 2021. The demand for this CMS is high in the market because it has user-friendly functionality, cheap and other useful features.
Most of the famous companies' websites are built on this platform. If you are thinking to build a website, WordPress will be the top CMS for your business.
2. Umbraco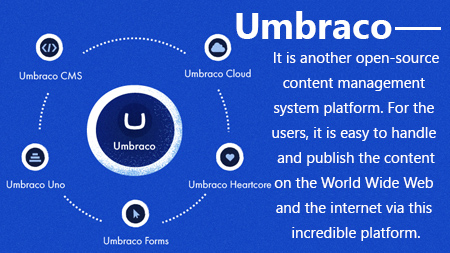 It is another open-source content management system platform. For the users, it is easy to handle and publish the content on the World Wide Web and the internet via this incredible platform. Umbraco is a fastest growing ASP.NET CMS that is highly appreciated among the users for its flexibility and user-friendly design.
If you are wishing to make your web development successful, then try Umbraco CMS.
3. Magnolia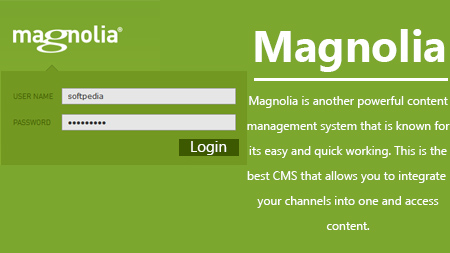 With rich industrial experience, Magnolia is another powerful content management system that is known for its easy and quick working. This is the best CMS that allows you to integrate your channels into one and access content. This is best to optimize your content or Metadata and make your website SEO-friendly.
Several popular websites are developed by this platform. With Magnolia, you don't need to take much tension about exporting configuration or GUI.
4. Joomla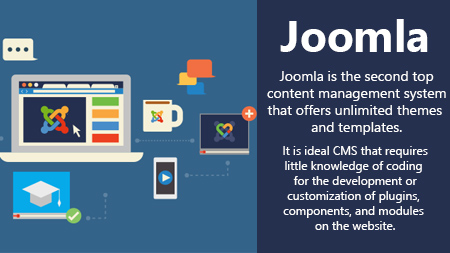 Joomla is the second top content management system that offers unlimited themes and templates. It is ideal CMS that requires little knowledge of coding for the development or customization of plugins, components, and modules on the website.
One can include several templates on a single website. Adding menus, blogs, articles, and other things on a web page are smooth process via this CMS.
5. Vapid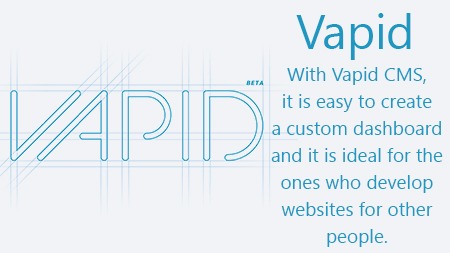 With Vapid CMS, it is easy to create a custom dashboard and it is ideal for the ones who develop websites for other people. This is a simple yet effective content management system. Editing of the content is simple with this platform but its features are limited.
If you want to build a simple website, then Vapid is the best content management system.
6. Concrete5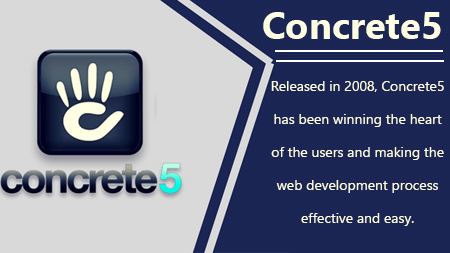 Released in 2008, Concrete5 has been winning the heart of the users and making the web development process effective and easy. This is the perfect mobile-ready open source content management system via which you can create a website without coding. Concrete5 is ideal to choose for content editing purposes.
7. Drupal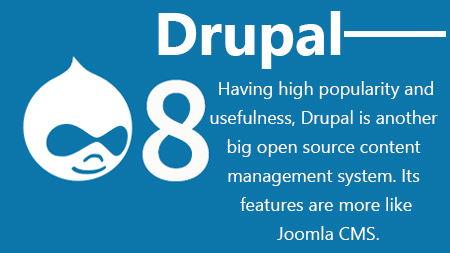 Having high popularity and usefulness, Drupal is another big open source content management system. Its features are more like Joomla CMS. This platform has the amazing ability to handle multilingual websites. You can enjoy the high degree of control over users via it. Drupal provides high security even than from Joomla and WordPress.
With several features such as flexible custom post creation and management system, detailed taxonomy system, boasts high security of the website, and others, it is dominating the content management systems platforms. Whether you are a web development company or want to build a website for your business, then Drupal will be the best CMS to choose from.
8. Serendipity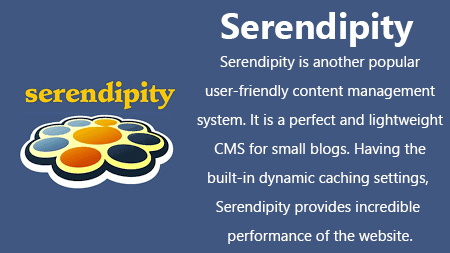 Serendipity is another popular user-friendly content management system. It is a perfect and lightweight CMS for small blogs. Having the built-in dynamic caching settings, Serendipity provides incredible performance of the website.
This is the best CMS that has amazing functionality, plugins, and themes. The Serendipity platform is well for the performance-oriented website.
9. ImpressPages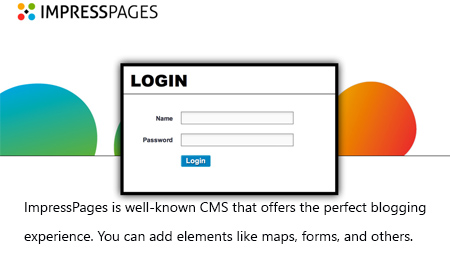 ImpressPages is well-known CMS that offers the perfect blogging experience. You can add elements like maps, forms, and others.
For creating the modern dashboard look, it is an ideal platform. This CMS offers outstanding themes and plugins. By using a drag-and-drop page builder, it creates content and modern interface.
10. Flextype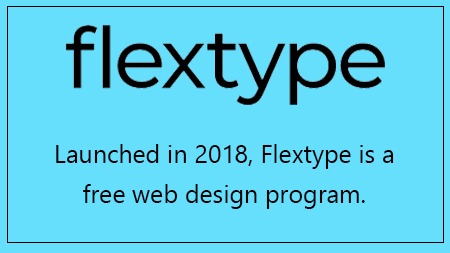 Launched in 2018, Flextype is a free web design program. It is an ideal content management system that is less complicated to be used. If you are thinking to create a website for your business, then you should use this CMS.