Why is the need for website analysis? When it comes to launching a website or publishing a web page, it needs to score well on a few aspects such as website loading time, on-page SEO, Meta tags checking, etc. To check these parameters, you will need website analysis tools that crawl your website and provides a comprehensive report on your site's performance.
Although many paid website analysis tools are available in the market to help you create a better SEO strategy, the cherry on the cake would be to avail some of them for free. Yes! Experts of our Seo Services team did extensive research on several website analysis tools and listed out the top 20 of them all. We studied various parameters, including the tool's capability to check SEO analysis, website speed, or load time check. Also, we have considered the mobile rendering, social media presence, website's weakness and strengths, and most importantly, the tool should be free.
Hopefully, after reading all these 20 tools, you will be able to choose the best suited for your business and applications. Moreover, select the one from the list based on whether you want to examine a specific feature of the page or check it entirely. Let's get started.
20 Free Website Analysis Tools
1. Website Grader by HubSpot

Grade your website in seconds and improve it for free – That's what Website Grader says on its home page. This free tool examines your website on marketing effectiveness and scores it on 0 to 100. It considers several aspects while scoring, such as site traffic, the blogosphere, social media presence, and other inbound marketing factors.
Additionally, the Website Grader also provides you the tips to improve your site's performance to increase its visibility and generate sales and traffic. It has proved its mettle for freelancers and small to midsized businesses.
2. SEO Tool by Moz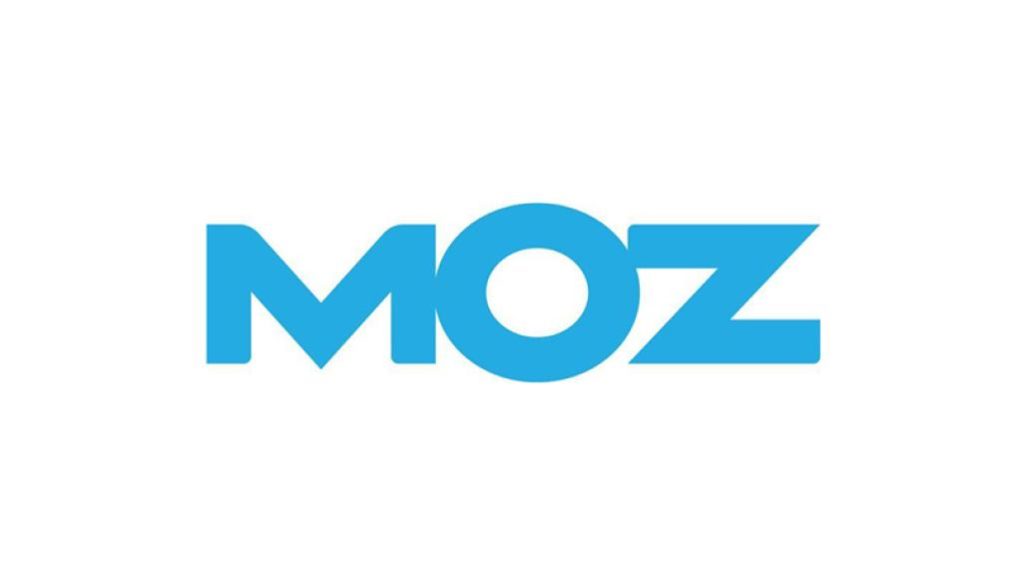 The Moz Pro is yet another website analysis tool that helps you find the errors on your website and provide actionable insights. With the help of Moz's SEO tool, you can evaluate the site performance, keyword analysis, backlink check, and monitor the on-page SEO along with user-friendliness.
Most importantly, this tool can crawl over a web page, full blog, or a whole domain and provide you with detailed reports on various parameters. However, this tool gives a free trial version of 30 days only, and after that, it deducts an amount from the card you have provided. If you haven't bought the membership, you will be restricted to a single report per day. Still, not a bad deal to give it a try.
3. Rankwatch Website Analyzer

Just like the above-featured website analyzers, Rankwatch also tests the site for speed, web traffic, on-page SEO, and several other factors; however, it sets apart due to an interactive web interface. What all you need to do is enter your website URL in the Rankwatch's homepage and click Analyze, and after a few seconds, it will provide you the complete SEO analysis.
The Rankwatch website Analyzer tool scores your site on several aspects such as mobile rendering feasibility, social media presence, and the technology used in the website. Using the Rankwatch, you can analyze your competitor's site to know their website's strong points and eventually improve your site. Most importantly, it doesn't want you to put your credit card details to start a free 14 days trial.
4. Google Analytics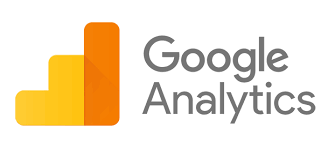 Google Analytics displays all the data precisely in graphical presentations and reports, which makes it one of the most favored website analysis tools. Most importantly, it is backed by Google, thus making it a trusted tool to get a detailed performance report.
It has two plans, the Analytics (free version) and Analytic 360 (the paid one); however, if you are a freelancer or run a small or medium-sized organization, the free version of Google Analytics will solve most of the purposes.
Google Analytics can collect data across billions of websites, applications, and other internet-connected devices. It helps you understand the way people use your site and what all problems they face while scrolling your website. Eventually, based on audience reports, advertising reports, and conversion reports, you can improve your website's performance.
5. Woorank's SEO and Website Analyzer

The Woorank is an excellent Chrome extension that provides you a vast list of SEO factors that needs improvement on your website. Along with the quick SEO score, it also lists down the marketing checklist with the Priority consideration points on the top.
With its premium plans, you can optimize five websites and track 250 keywords with its personalized keyword tool. The Woorank can also crawl 10,000 pages and compare it with three competitors before providing a comprehensive report on site performance. The Woorank gives an option of 14 days of the free trial, after which it charges you an amount. Overall, the Woorank website analyzer is a solution-oriented tool that improves both the on-page and off-page SEO.
6. Deep Log Analyzer

Deep Log Analyzer is the most interactive software that presents the website report in a hierarchical format. That's why using this free tool is most convenient compared to others on the list. The Deep Log Analyzer tool also provides graphical charts representing the report's data, and you can also filter them for a particular date.
With Deep Log Analyzer, you can conveniently compare the website reports for different time intervals, which eventually helps you change your SEO strategy. Most importantly, this free tool analyzes the most popular pages and graphics on your website. Also, the number of times visitors downloaded content from your site and provides the accumulated data on these aspects. On top of all, you will get to know from which page the visitor enters your website and the page they leave from, and this data helps you manage the ad campaigns.
7. AWStats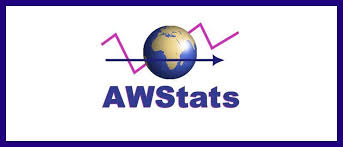 The AWStats is another free yet powerful website analyzer tool that generates the graphical reports for advanced web, streaming, FTP, and the mail server statistics. The AWStats includes the feature to process the massive log files by using incomplete information.
Although, AWStats works from the command line, it is suitable to work with web hosting services that permit Perl, CGI, and log access. Moreover, you can also get information about the number of visitors on your website, duration, last visit, unique visitors, and authenticated users. The AWStats just like Deep Log Analyzer also let you know the entry and exit pages on your website and provides statistic about the most viewed page on your site.
8. Pingdom Website Analyzer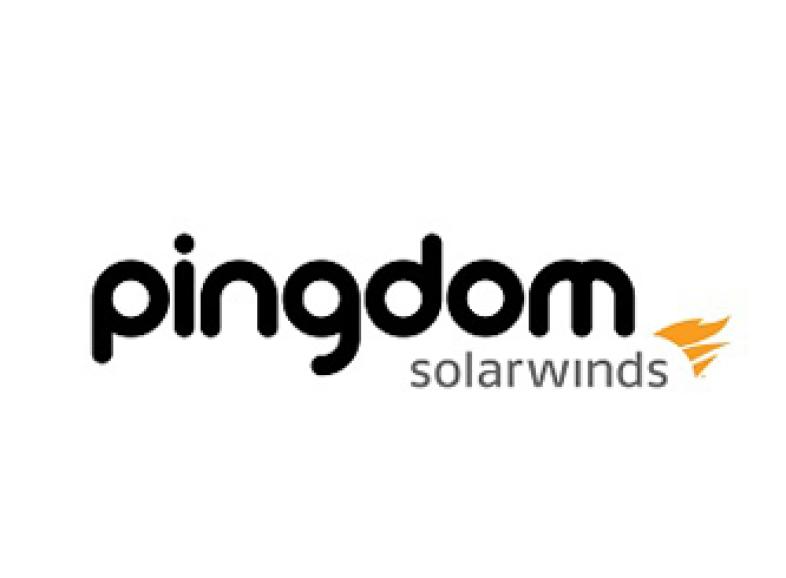 The Pingdom website speed test analyzes your site and informs you about the loading speed and recognizes and fixes the bottlenecks. This tool crawls across the 70+ geographical locations to examine the websites. On top of it, this tool can be easily used by experts or novice users to optimize websites to rank high on search engines.
By using the Pingdom website speed test, you will get to know the location where and why your site is responding slowly. With this tool, you can monitor the user login/logout and the shopping cart transactions. Moreover, Pingdom also provides you the real-time website performance insights such as visitor experiences based on the browser, their devices, and their location.
9. Animalz Revive

The Animalz Revive helps you recognize the decayed content so that you can upgrade it to a fresh one. This free tool reduces your efforts to scroll through old pages and checking the content manually. On top of it, it represents the graphical charts with a monthly overview of the traffic lost by your old webpage. One of the best features it has is the traffic (views) loss since the peak.
With the Animalz Revive tool, you can monitor the exact number of views you are losing due to outdated webpages. It also gives you the list of posts that need to update to regain the number of visits to these pages. Most importantly, this tool is free, and you just need to enter your email ID associated with your website. Within the next 24-48 hours, it will provide you a report about the content that needs immediate attention.
10. Web Page Analyzer
Next in our list of free website analyzer tools is Web Page Analyzer, which determines the page size, download time, and composition. The Web Page Analyzer helps you improve your site's performance and page loading time by calculating the individual elements and web page components.
Another most useful trait of Web Page Analyzer is it provides an extensive report which grades your webpage based on 11 quality checks. You will see several color coding on the page report with red means warning, yellow indicates to be cautious, and green marks your page as good.
11. Seobility site analysis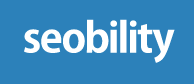 The Seobility site analysis is another free tool that informs you about several issues such as.
On-page search engine optimization.
Duplicate content.
Issues with sitemaps.
Blocked pages.
Slow loading webpages.
Along with all these features, the Seobility continuously crawls through your website and notifies you through email about any significant website issues. The Seobility has an excellent user interface with minute details like page ranking status, backlinks monitoring, and on-page SEO status. All these parameters are color-coded with red, orange, and green to attract your attention to the weaker part of your site.
The Seobility provides you the content report and that too for free, which informs you about keyword stuffing, missing Meta titles, and content-related issues like thin or duplicate content. All these features make it a worth trying tool.
12. BROWSEO

The BROWSEO tool is also known as a website scanner with easy to use feature. You just need to paste your site link in it's a homepage and rest, leave on BROWSEO. It provides you a detailed report about the webpage like total word count, internal and external links. By using BROWSE, you can get a preview of how your website will look in the search results.
The BROWSEO provides you some minute details as well, such as the Meta and title description's character length, and alerts you if it's too long. On top of that, you can see the list of all (H1 to H6) headings and URL redirection code on the same result page. In fact, many of the big shots have been using it because of its easy and vast features. Just as BROWSEO says, nothing to download and nothing to install, instead enter a URL and hit Browse.
13. Ubersuggest

Ubersuggest has a lot many features that are otherwise available in the premium website analysis tool. Most importantly, you will be getting those features here and that too 100% free. The Ubersuggest provides a comprehensive and detailed report with SEO errors on your website, which eventually harms its online presence and traffic.
The SEO checker in Ubersuggest tells you about critical error warning and gives recommendations to fix those issues. The Ubersuggest provides these details:
SEO Analysis: Informs the critical issues that need immediate improvement on your website.
SEO Checker: Provides a complete list of errors, like low word count, duplicate Meta descriptions & title tags, pages without H1 headings, and much more.
Site Speed: It tells the site loading speed in mobile and desktop.
SEO Audit report: The audit report provides you the solution to fix the errors.
Backlink Checker: You will get a complete report on who links to your website.
14. Screaming Frog
The Screaming Frog website analyzer is also considered amongst the best tool to improve the onsite SEO. The free version of Screaming Frog crawls 500 URLs for free, and then you can buy a licensed version to remove the limit. By using the Screaming Frog website analysis tools, you can analyze the small or large website rather more efficiently. It provides you the real-time results to let you make well-informed decisions. You can use the Screaming Frog to get the following information:
It analyzes the website page's titles and Meta descriptions.
It helps in discovering the duplicate content.
Screaming Frog helps you find and replace the broken links.
It helps in finding temporary and permanent redirects.
The tool informs you about any URL blocking by robot.txt and Meta robots.
15. Yoast Plugin

The Yoast is a free plugin that is available to use with WordPress. It is often recognized as the most robot and preferred plugin in the blogger's community. One of the best features it has is an XML sitemap generator that helps Google crawl all your web pages. You simply need to keep adding new pages, and the Yoast plugin will automatically update the sitemap generator for search engines indexing and crawling.
Also, the Yoast plugin provides you with these details.
Outbound link status.
The keyphrase density in your text and the recommended level.
The usage of keyphrase density or synonyms in the higher level subheadings.
Yoast plugin also informs you about the proper key phrase distribution.
This plugin categorizes the attention-seeking points on the top with suggestions in front of them.
16. Panguin Tool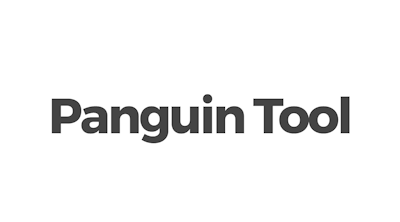 By using the Panguin website analysis tools, you can discover whether any Google algorithm update has impacted your website's health. And if yes, then you can quickly figure it out using the Panguin tool and fix the problem.
While using this tool for the first time, you will have to enter your email ID, and the Panguin tool automatically picks up the website linked to it. This tool then provides you the statistics for current organic users and new Google organic users. Also, you can compare the status within a particular time frame. All these parameters can be checked for free while you will need to buy a package to examine SEO visibility.
17. Lipperhey

With Lipperhey, you can perform the websites' on-page SEO and get to know the popularity, search-ability, and quality of sites. This tool is free website analyzer, which informs you about how you can increase the conversion rate on your website and helps you track the ranking history of competitors' websites. Lipperhey mostly considers three parameters:
Technical
SEO content
Popularity
It provides you the keyword suggestions that you can add to the specific webpages on top of everything. Also, Lipperhey informs about the estimated traffic, that the particular keyword attracts.
18. Dareboost

You can use Dareboost to check your website performance and speed. This free website analysis tools displays the website metrics on its interactive console and lets you know the page loading speed, initial rendering speed, and time taken by the webpage to load fully.
Moreover, you can get the issues, improvements, and successes on the top of the Dareboost page with overall site performance percentage on the top corner. Dareboost has another excellent feature that displays the priorities that needs your immediate attention. You can rely on Dareboost for these fantastic features.
It analyzes the video on your website and informs you of its effects on page loading speed
Dareboost provides more in-depth insights into web performance.
It has a Waterfall timeline that displays the HTTP responses and load requests.
You can test your website's speed from 13+ international locations, which eventually helps you attract global audiences as well.
19. Siteliner
Do you what to check the duplicate content on your website? The Siteliner will provide you with the extensive report, broken links, blocked web pages, and messed up redirects.
The Siteliner is a free website analysis tool that compares your site with others to provide the details about average page size, page load time, and the total number of words per page.
20. Varvy SEO Tool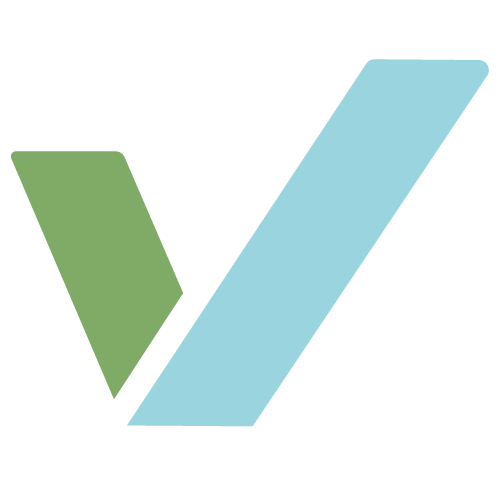 The last but yet well-managed website analyzer tool is Varvy, which provides the site's data about its mobile-friendliness, HTTPS setup, missing alt data, and robots.txt analysis. Overall it categorizes the website health metrics in the following parameters.
This parameter examines the language clarity, alt text issues, empty alt links (if any), valid HTML, and also informs if there is any skip to main content link.
The page speed metric will help you know the browser caching errors, render blockages, disabled compression, minimal redirects, image optimization, quick server response time, and etc.
On top of all, the Very tool also provides recommendations to fix errors in your website based on Googlebot access, mobile-friendliness, and security point of view.
Final thoughts
Well, this completes our list of website analysis tools, which will help you boost your site performance and eventually help you attract visitors and generate sales. Although Google Analytics provides you most of the stuff, but not all; hence you can check the compatibility and choose the best-suited one to analyze your website performance. In the end, you would want traffic, sales, and a high retention rate. Choose the tool wisely.