Truth be told… All of your techniques are a waste if your website doesn't show up in Google SERPs. Therefore, while hiring an SEO services company in India, look for their strategies and results they promise.
The need to have a website ranking in the top 10 Google searches is not a choice but a necessity. With a vast presence of your competitors online, it is important that your business appears on Google's first page as it gets the maximum traffic; the traffic degrades as we move to the next few pages.
Therefore, having a website that's indexed by search engines, is simply not enough. Further, research is necessary to identify why a WordPress website does not appear in searches. Let's jump right into its reasons and solutions.
Reasons: Why WordPress website don't show up in Search Results
Google algorithms are complex to understand. Here are some of the reasons why your website might not be visible in searches.
1. Your website isn't indexed by Google
Did you just launch a newly built website? Google might take a few weeks to index your new website and show them in search results. To index your website, here's what needs to be done.
Create an account on Google Webmaster Tools
Generate a sitemap for your website
Share the sitemap.xml file with Google so that search engine crawlers can crawl all the web pages.
If your website consists of a lot of web pages, crawlers may take time to crawl due to a large number of pending requests.
Alternate solution: You can also submit your sitemap for crawlers through the http://www.google.com/addurl/ link if you do not wish to create a Google Webmaster Tools account.
2. Your website isn't optimized properly for crawlers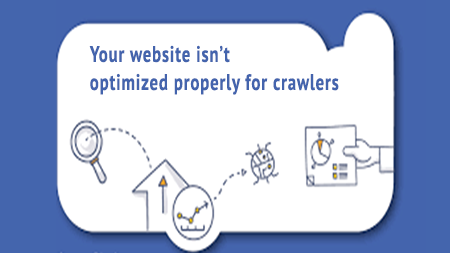 WordPress has an in-built feature to restrict the crawling of certain pages on a new website. The feature is enabled by default. If you want Google crawlers to read every page of the website, you need to make certain changes to it.
Simply, go to Settings
Next, click on Reading
Click on the check box "Search engine visibility" option
Once, your website is successfully launched, Google bots will crawl through your website. They will analyze your business, the areas you are targeting, content delivery, authenticity factors and how useful your website is for the audience.
If all these checkpoints are covered, your website will rank up in search ranking in no time. For further assistance, you can connect with a trusted SEO services agency in Noida.
3. Your targeted keywords are highly competitive
There are thousands of competitors targeting keywords that are relevant to your business. One approach to get visibility on the search rankings is by targeting the keywords others are targeting and you might rank in the top 100 searches. But, a smarter approach would be to target keywords with less competition.
This way a lot of potential customers can navigate to your website.
So, your ultimate goal should be to identify less competitive keywords that are relevant for your business and rank in Google searches.
A website's existence is negligible if it does not contain a robots.txt file. This file shares information about the website; which page needs crawling and which pages are excluded. /robots. txt file is used to disallow the crawling of certain pages. The presence of these custom codes on the website can be a reason behind the site not showing in Google searches.
5. Site removed from the Google Index
It is impossible to ignore Google policies or algorithms in the digital world. It can block your website temporarily or remove it permanently if any of its guidelines are violated.
Google says, "Certain actions such as cloaking, writing text in such a way that it can be seen by search engines but not by users, or setting up pages/links with the sole purpose of fooling search engines may result in removal from our index."
To check for all the quality guidelines and terms and conditions, visit: https://support.google.com/webmasters/answer/40052?
In case you couldn't find why your website is not showing on Google, connect with us. Our experts will run a deep analysis of your website and help you to identify the cause.
How to Get Your Website To Show Up on Google
Wanting your website to rank on Google is not a big wish. All you need is effective SEO services and the implementation of strategies in a smart way. Here are some of the tried and tested techniques used by SEO services company in India that might work to rank higher on Google.
1. SEO audit to analyze your website's performance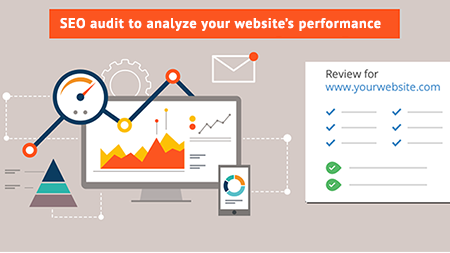 Check where your website is standing, its strengths and weakness. This process includes-
Once you figure where your website needs improvement, you can strategize your online marketing strategies accordingly.
2. Adding focus keywords on your web pages
Every webpage must be targeted to a specific keyword. This tells Google about our priority and also delivers the exact information that the visitors want to know.
3. Focus on Meta title and Meta descriptions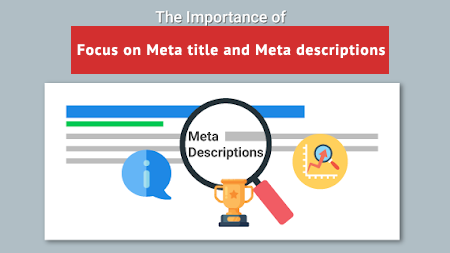 Though Google doesn't consider Meta title and description as a ranking factor, they indirectly affect your ranking. The better your title and description, the better chances that people will click on it. If the CTR of your website increases, Google will ultimately see that your website content is informative and beneficial for the users and rank it higher in search rankings.
4. Identify keywords with less competition
Highly competitive keywords are difficult to rank on. It is better to find out keywords with less competition. This way you will rank higher on some keywords and get visitors. Once you start earning the trust of your visitors, Google will consider your web pages for keywords with higher competition as well.
5. Make effective backlinks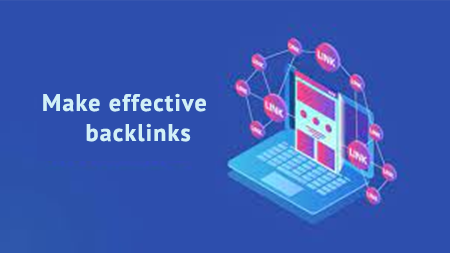 If your website is backed with quality backlinks from websites having great Page Authority (PA) and Domain Authority (DA), it is considered as a site of great credibility and authority. You should also read about How Domain Authority Affect Search Ranking?
Google consider all the links, internal and external links to determine the worth of a website and its relevance to the users.
6. Use Google My Business to promote your business locally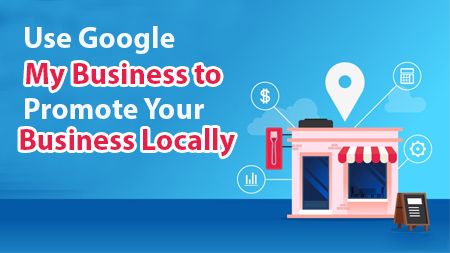 Google My Business listing is one way to make your business visible to clients/customers searching for services nearby.
You can showcase everything about your business like- Name, Address, Phone number, Timing, Customers Reviews, Services, Website URL, etc. on the top of Google whenever someone searches for your business type or name.
7. Be precise and informative for your users
Always have a product/service-centric approach while filtering out the articles for the same. Content that is in coherence with the product/service will definitely provide a boost.
Ranking over Google is algorithmically designed to highlight the content having more degree of originality in it rather than the one which is just mere modifications to already present content.
Warning: Do not try to work on pages that are already ranking on top. Doing any changes to the content, page structure or linking can cost a sudden decrease in rankings.
Conclusion
Numerous factors work independently to determine if the website should rank or not. Google take all these factors into account while making the search ranking algorithm. You might be missing one or more factors if your website isn't ranking or taking too long to get indexed. Connect with the SEO services company in India, to analyse what improvements your website needs. Once you start working on them, you will see a gradual increase in rankings.