There is a similarity between the Sahara desert and non-intuitively designed websites. You may feel a little shocked and wonder how is that possible?
Well, it is simple. A website that is unable to hold people's attention for a longer time is known as a non-intuitive web design.
In other words, the website lacks all the charming factors to attract users. To elaborate, we feel that the website is missing many vital aspects. These aspects include the inability to easily navigate through the web pages; improper structure and layout.m, and a non-appealing user experience. Overall, you may feel the website is shabbily designed, dull and difficult to navigate. It has non-appealing features with no life, from a design perspective.
What is an intuitive web design?
You may wonder what's so special about an intuitively designed website? How does it attract more users and make them stay on a site for a longer time?
This article would focus on various aspects of an intuitively designed website and its importance. When we talk about intuitive web design, we refer to the best navigation experience. An experience that makes a user feel he is on a perfect website.
A website so smartly built that the user feels he is at home, knowing where and how to go and what to do. The headers are in their place with links. Website speed is decent. The layout is ideal for the browsing experience. Many website design companies in Delhi follow the guidelines of intuitive web design mentioned in the article.
Why having intuitive website design matters?
With an intuitively designed website, there is a high chance that more visitors will get lured to your website. The perfect amalgamation of the best navigation experience; captivating looks; website load faster, etc., makes them get hooked onto your website. Hence it is very essential to understand the basics of it before creating a website.
The more you know about it, the better your website will be created. Intuitive web design offers an awesome experience for the users.
Factors to incorporate to build an intuitively designed website
The whole idea of creating an intuitively designed website is to provide the users with a pleasing browsing experience. A design and layout that would make them come back to your website again and again. Also, they should talk about your website to their peers. Yours can be one of them if you follow the below factors that render an intuitive website design.
1. Making a good impression at the first sight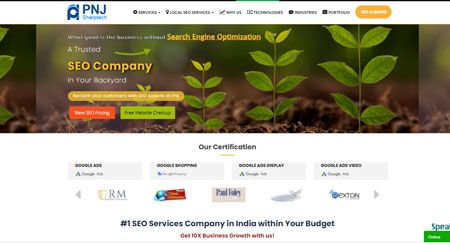 It is an old saying that the first impression is the best impression. In the case of a website, it holds good. Suppose a visitor lands on your website for the first time. Generally, a visitor comes to your website expecting certain elements on the website. The expectation would be easily clickable elements, which display information quickly in a compact format. It could be ideas displayed in image form rather than the text. It would be content based on one's age or gender. It would be any information regarding his preference of several outlets at his nearby location.
All these factors would create a long-lasting impression of your website in your customer's mind. Thus, he would spread the word about your website to others.
2. Traffic-pulling content with informative content, SEO and SMO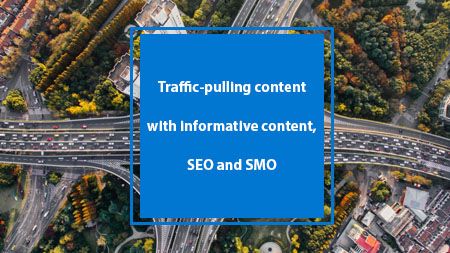 Content is the king. Content not only helps to bring in visitors but also conveys the idea about what you want to sell. Hence informative and appealing content plays a vital role in deciding traffic to your website. Importantly, the content should be made in such a way that it includes all SEO components. SEO stands for search engine optimization.
SEO strategies help a website to come in the top spot of search engine results.
Social Media Optimisation (SMO) should always also be incorporated so that your content extends to the social media platforms too. This way the people who are into social media will get to know about your products and services. If they're interested in them, they will get back to you.
3. Preconceived conception notion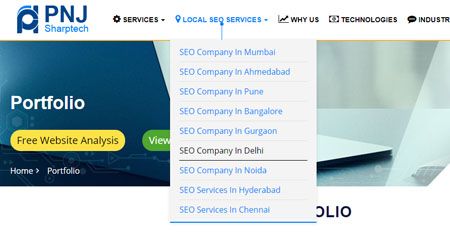 As aforementioned, the visitors come to your website with a certain set of notions. For example, they may be expecting image-based content and easily navigating features on your website. Keeping these aspects in mind, you would create a website. But besides these, there are other aspects which should be starkly evident which they feel are missing in other websites. For example, you may have an e-commerce website. Now the problem is, your website will be compared with the best e-commerce website. Right from its layout to features. But here is an opportunity for you.
To elaborate, firstly, you need to have all the features that present on favourite websites. Additionally, you need to add extra features that the customers would like to have. This would be the availability of multiple materials related to a category and at least 10 reviews for a product. Another feature would be the availability of the products based on age, gender, profession, and location.
4. Getting acquainted with the user's knowledge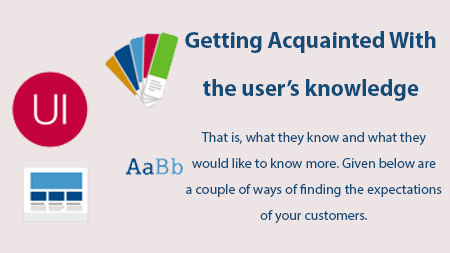 It's of high importance that you get to know your customers up close. In other words, you should know the existing knowledge of your customers. Accordingly, you should provide information to your customers. That is, what they know and what they would like to know more. Given below are a couple of ways of finding the expectations of your customers.
5. Deciphering customer's behaviour through their browsing experience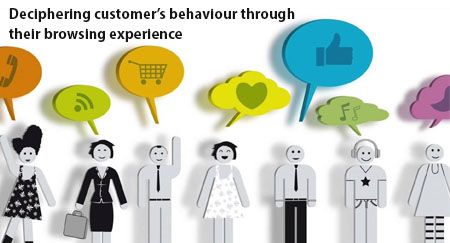 You should make such settings in your websites so that you get a thorough understanding of your customer. Know how the customers browse, and in which section do they prefer to hang out a lot. Learn about the favourite products; icons they click a lot and products or comments where they give their likes. This way you gather knowledge about your customers and their browsing experience. Conducting feedback sessions: Conduct regular feedback sessions on what they like about your websites. The changes they would prefer in your website and products they would like you to add.
This way you can ask many questions to know more about their choices and them. The feedback would help to render an awesome persona to your website that the customers would like to experience.
6. Easy browsing with fast loading speed makes a lot of difference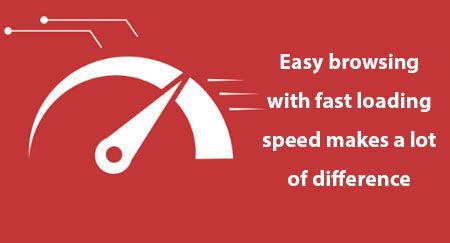 To make the browsing smooth, the navigation must be made as simple and easy as possible. The site navigation will play a crucial role in deciding whether the user may like or dislike your website. Sometimes to make a website innovative, you may end up making it very complicated. Though the website may look very attractive, it may be difficult to navigate. Hence the navigation system must be innovative but at the same time, it is simple too. Make use of the words and icons with which the users are well acquainted with.
Additionally, websites should load quickly even at slow internet speed. This is because the users may lose their interest if it loads slowly. There is also a chance that they may move over to your competitor's website. For the same, ensure that you have light animations and images. The website should be made compatible with handheld devices such as mobiles and small tablets with fast loading speed.
Conclusion
There are several aspects that one needs to take into consideration to make an intuitively designed website. Creating compelling content that is compatible with SEO keywords is one of the major requirements. Websites should not be loaded with heavy components such as images or animations. The presence of heavy components makes the website load slowly. The navigation of the website should be simple. This would allow users to navigate through the website easily. Hence you should always offer your website work to a website design company in Delhi that implements the above guidelines.