The increasing use of search engines among users and their advancements have changed the priorities of marketing for all businesses. It's no longer about having a website online but a proper web presence. The fundamentals of web presence include having SEO (search engine optimization) and organic traffic eventually. The more SEO strategies you'll be implementing on your website pages, the more organic traffic you'll be getting. For successful results, you need to work on both Off-page and On-page SEO techniques that are mentioned in this article.
To Check out our ultimate checklist for On-Page SEO visit our SEO services page and self audit your website.
On-Page SEO Techniques
On-page SEO is a process of optimizing individual web pages to get a higher ranking on search engines and drive organic traffic. It includes strategies to help rank single pages for the targeted primary keyword.
If you are looking for an Off-page SEO checklist, then you should refer to next section mentioned below on this page:
1. Performance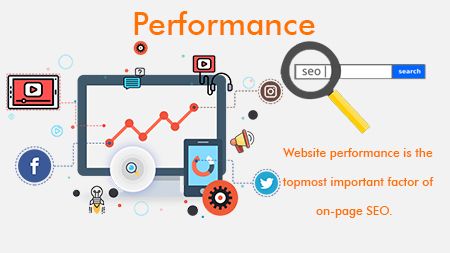 Website performance is the topmost important factor of on-page SEO. your website should load and respond fast in order to make the visitors stay on the web page. You might get a good ranking on Google without it but the ranking won't be of any use if the bounce rate of your visitors is high. The website performance influences three key factors that are conversion rate, visibility, and usability of a website.
To make your website a success, you should focus on the below factors/metrics:
How to Improve FP and FCP
How to Improve Your TTI score
Page speed and load time
TTFB (Time to first byte)
DNS Lookup time
Error Rate
Peak Response Time
Hardware utilization
Uptime
Do you have Google Analytics tracking set up?
Are you tracking your primary keyword phrase?
2. Crawling & Indexing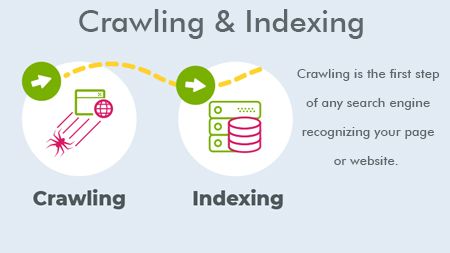 Crawling is the first step of any search engine recognizing your page or website. It is a process where the search engine sends its bots to find new or updated content. The content could be anything, a web page, video, PDF, image, or anything else, it is all discovered by links.
Indexing is the second step that comes after crawling. It is a process of adding web pages to the search engine. Search engines like Google find and store reliable information in a huge database called Index. This index consists of all the content search engines have discovered to be good enough for the users.
Crawling and Indexing are the prerequisites of showing up in the SERPs. So if you already have a website, then you should start by checking how many pages of your website are in the index. This will give you insights into whether Google is crawling the pages you want it to leaving the others.
3. Keywords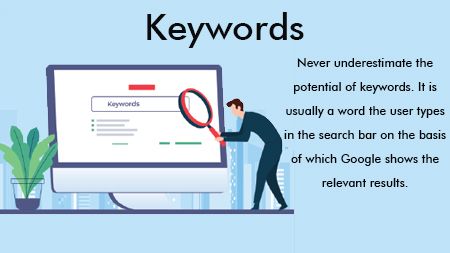 Never underestimate the potential of keywords. It is usually a word the user types in the search bar on the basis of which Google shows the relevant results. If we have to rank up on the SERP, we must know when and where to use the keyword. This step is important if you wish to grow your website in a short span of time with the help of affordable SEO services.
Keyword research is essential to figure out which keywords are ranking and what are the most used ones. If we use the right keywords then your on-page SEO will definitely be a success. It is very important to use the keywords in the title, first paragraph of your blog, and even in the URL which we will discuss further.
The keywords you choose should be relevant to the topic and searchable enough to drive traffic.
4. Images
Even though search engines and other robots cannot interpret images, images play a crucial part in how humans interpret a particular web page. Alt tags solve this by providing text which is read by the search engines. When search engine crawlers (also known as bots) study a page, images with properly formatted alt text contribute to how the page is indexed and where it ranks.
The text should be kept short to maximize its reach.
Shorter alt texts are also more likely to be indexed by Google and other major online search engines in a more efficient manner. Make it a point to mention the topic within the alt text.
You should,
Add at least one image to your content to make look more appealing and valuable to the readers as well as search engine
Use the primary keyword in the file name, image title, and Alt tag
Alt tag should be descriptive as well as accurate
Make sure the size of the image is not large or else it will slow down the loading speed of the page.
5. Video
Videos are a great way to enhance the quality as well as the depth of your SEO content. As search engines give priority to the content that resolves queries of the searchers and provide relevant data, adding videos can help you cut to the chase. Not to mention, many people prefer videos and other graphics over lengthy articles for information.
So, the next pointer in our on-page SEO is checking if your page has any Video content. If yes, then verify if the videos are relevant to the keywords or the page. Like images, Videos should also be compressed and optimized otherwise they will slow down the loading of your pages.
6. Internal Linking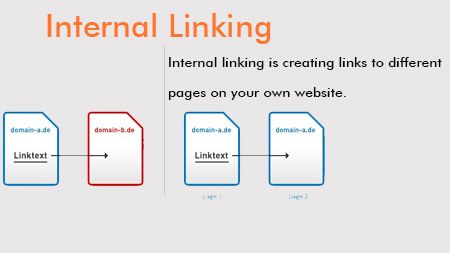 Internal linking is creating links to different pages on your own website. Internal links help Google find, understand, and index all of the pages on your site. If you use them strategically then internal links can send page authority to important pages.
Before you start an external link acquisition campaign for a new page, search your site for other relevant pages and build some internal links to give your page an initial head start. There should always be a next step or desired action for users at least until they end up being converted and optimized internal linking will help them reach the next destination that is desirable. Check whether:
Your pages have internal links
The internal links have descriptive anchor texts
All the links are optimized
All the links are using preferable URLs
7. User Experience (UX)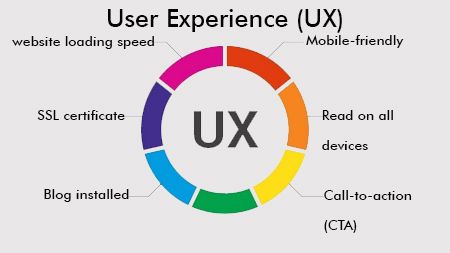 Everything that we do in digital marketing has to have the searchers or visitor in mind and this is where User Experience comes. The reason we should focus on UX is not that search engines tell us to instead improve our overall performance. When the search engine notices someone bouncing back from your website, it can't really know why. They just know that someone bounced back and that could be due to one or many things wrong with your website. As SEO, it is your job to determine the reason behind this behavior of the visitor. If you see the bounce, work on the factors that might be causing it.
To improve the overall UX of your website, check the below things:
Page/website loading speed
Is your page mobile-friendly
Check whether your website has an SSL certificate
Is your page easy to read on all devices?
Does your page have a Blog installed?
Does the page have a clear call-to-action (CTA)?
Off-page SEO Techniques
Off-page SEO techniques are actions that help boost the website rank in search results. Off-site factors like reviews, backlinks, guest blogging are believed to boost the ranking by up to 50%. Out of the numerous Off-page SEO techniques, we've mentioned the ones that are most important.
Here's our Off-page SEO checklist:
1. Bookmarking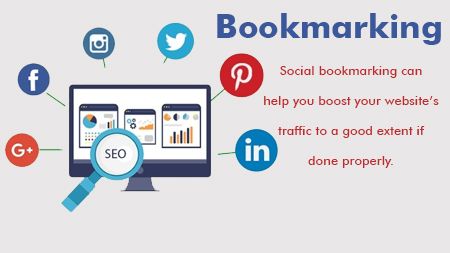 Social bookmarking can help you boost your website's traffic to a good extent if done properly. It lets you add the most important pages of your website like product pages, blogs, services to the most viewed directories and websites.
With our years of experience in Digital marketing, we find Bookmarking as one of the useful off-page SEO tactics. Social bookmarking websites like Reddit, Digg, Tumblr can get you some extra traffic. However, the first thing you should do is analyze if it is worth it? Check the bounce rate of traffic from these sites from Google Analytics. If the bounce rate is higher than 70%, you need not utilize it.
Posting blogs on Reddit is helpful only when they are thorough and appealing otherwise you can leave this as well.
2. Forum Posting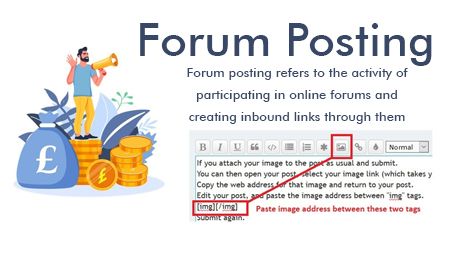 Forum posting refers to the activity of participating in online forums and creating inbound links through them. This way you can not only provide new content to readers but also reply to the previous posts and drive traffic. To get started with Forum posting, you need to sign up on online forum sites and then you can start the discussion.
It is one of the most used Off-page SEO techniques that work like magic in creating quality backlinks. Not only it will help generate web traffic but also increase your ranking on search engines from the backlinking.
3. Blog/Article Posting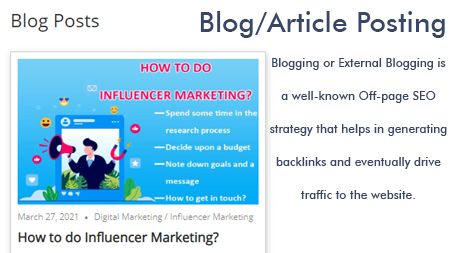 Blogging or External Blogging is a well-known Off-page SEO strategy that helps in generating backlinks and eventually drive traffic to the website. So how does it work? You post your blogs or articles on famous blogging sites like Blogger.com, Tumblr, Overblog, etc. External blogging or Article posting is a great way of boosting your website traffic and ranking on search engines through backlinking.
4. Guest Blogging
Guest Blogging is beneficial in an important Off-page SEO technique as it not only helps in link building but also reputation building. By posting guest blogs on another website mostly those with high traffic, you can generate quality backlinks and expand your reach.
There are numerous other benefits of Guest Blogging too that include
Establishing authority in your market,
Building relationships with other leaders in your field
and exposing yourself to a completely new audience.
5. Social Networking Updates
Social media plays an important role in promoting business nowadays. According to stats, the average time spent on social media worldwide is around 2 hrs and 30 mins. You can use popular social media platforms like Instagram, Linked In, Twitter, and Facebook to your advantage. Use these platforms to post and promote valuable content such as quizzes, studies, facts, and a lot more to generate chatter, shares, and links to your website.
6. Press Release
A press release refers to written communication that reports specific information about new events, product/service launches to the audience through PR sites. The strategy is utilized to improve SEO but not in a direct way. You can indirectly benefit from a press release by getting featured on news sites and catching the eye of people.
7. Classified Ads
Another effective way to create quality backlinks is by submitting Classified advertisements. By linking your website to the Classified ad, you can attract potential customers to your website. Not to mention most of these visitors will be interested in your products or services and might convert into buying customers as well. Classified submission is a tested and proven Off-page SEO strategy that helps generate quality backlinks and improves search engine rankings.
Congratulations! You've reached the end of our On-Page and Off-Page techniques checklist.
Get The Complete SEO Checklist (On-Page & Off-Page)
The checklist pretty much covers all the important SEO techniques that you should practice to improve your SEO. You can get the detailed On-page and Off-page SEO checklist emailed to you in the PDF form by filling this form. Also, if you are looking for someone to do the SEO of your website, feel free to reach us anytime and stay tuned for more updates.