In this field of the Digital World, SEO plays a big and significant role. This is the word every person who has his/her personal sites and works in the digital marketing field is well aware of it and knows the importance of this word. May be you also know or not aware of the significance of SEO but you are interested/ keen to know this, then this blog will surely be beneficial for you. Let's dig deeper and know what is SEO, how does it works, what it can bring for your business and what are the prime factors of it.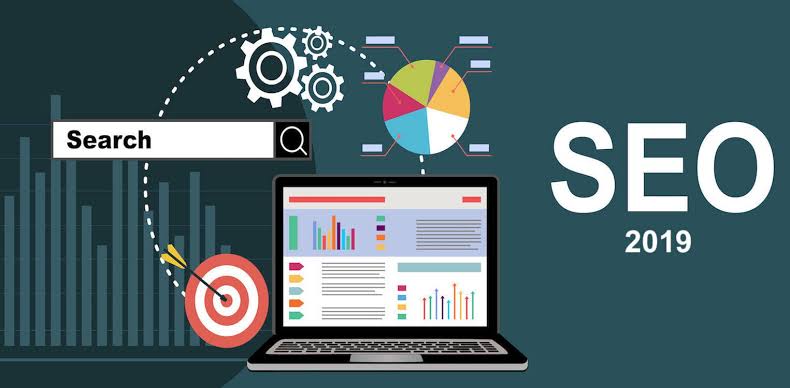 Wanna increase traffic n leads on your business website, let's show you how?

SEO – Drives organic traffic on your website.

Content Marketing – Shares valuable free content to attract customers.

Pay Per Click – Google paid marketing strategy with a clear ROI.

Let's first know what is SEO?
SEO stands for search engine optimization. This process is helpful for generating organic traffic for your website by enhancing the ranking of your site and making it visible to the particular audience. SEO helps to make your site visible on the top of the search engine result page. It helps a lot to make your brand recognizable and increases the reputation of your website online.
It makes a site attractive and relevant to the search engine which brings your site on the top position on the search engine page. SEO makes some needful changes in your website designs and content so that it can make the site user-friendly and search engine friendly. In the search engine optimization process, relevant keywords and phrases are used for bringing your site on the topmost of the SERP (Search Engine Result Page).
How does SEO Work?
The main functions of the SEO are-
1. Indexing
2. Crawling
3. Ranking
Indexing: Indexing is one of the most important path of search engine optimization. It stores and arranges useful content which it founds the best during the crawling process. Once a page goes for indexing, it represents these pages as a search result in terms of relevant queries that are entered by the searcher.
Crawling: In every search engine, there is a program called the spider or bot. This program visits the websites and reads and fetches the information of web pages for creating the entries for a search engine index. It collects the details about things such as linked pages, keywords, titles, images, Pdf, and others. There are various famous crawlers like GoogleBot, SlurpBot, Bingbot, DuckBot, etc. This aids in the indexing process of SEO.
Ranking: In SEO, ranking determines the position of your websites in the search engine result page. Ranking decides where your site in the SERP would appear. It depends on various factors such as the quality of the content, keywords, phrases, and others. In this, results are ordered by the most relevant content to the least relevant content. The content or webpage which have more specific content according to the searcher requirement would be shown as a top-ranking webpage.
Major factors which improve the SEO of your site:
There are 3 major factors that impact SEO. These factors are on-page SEO, Off-page SEO and content. Let's have a glance at these main factors and know-how they help in search engine optimization of your website.
1. On-page factors of SEO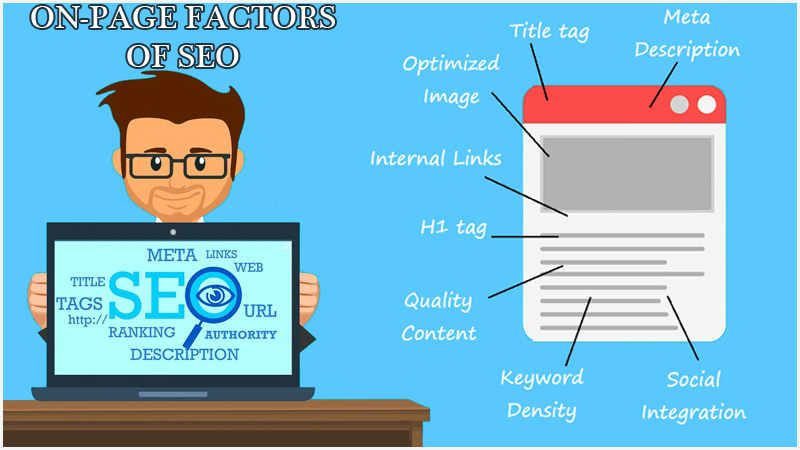 On-Page SEO is those factors on which you have entirely control. These elements are happened on your site and can be changed and improved from time to time by following the best SEO Services. All these on-page factors help so much to improve the ranking of any particular website or webpage. The on-page factors are such as
• Meta Description
• Sub-headings
• Title Tag
• Picture name
• ALT tags
• Internal links
All the above-suggested on-page factors should be used correctly and effectively. They help to generate organic traffic to the website. One more important thing, you should keep in mind that you should not use too many keywords on your webpage. You should have relevant and limited keywords on your website that aids in improving the SEO ranking. In addition to this, you should ensure that your website is easily accessible to your user on the mobile phone. Users should be able to view the entire site, navigate and read the content of the site easily. It would not only make the users happy but also helps in strengthening the position of your site on the search engine result page.
2. Off-Page factors of SEO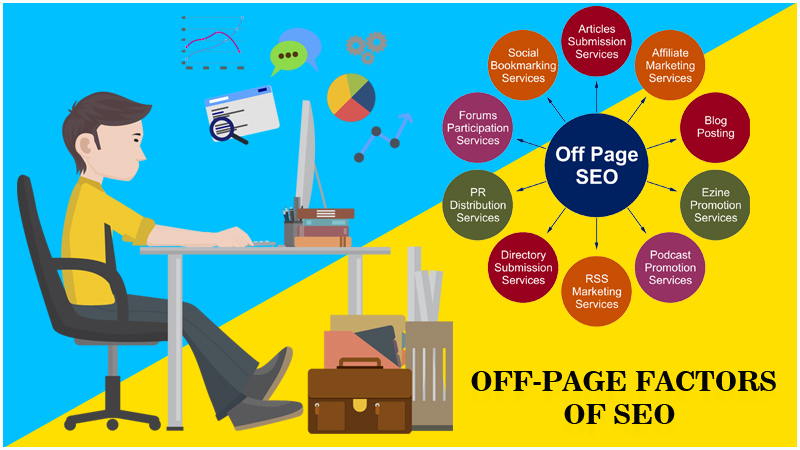 Off-page elements of the SEO are those elements on which you don't have the direct control but they play a critical role in improving your ranking. See the prime elements of the Off-Page SEO-
• Links
• Social signals
• Trust
Social signals such as share and likes also play a major role in increasing the ranking of your website on the search engine result. Best quality content and user-friendly content your site have the more it would influence the users. They will get motivate and would like the product or services of yours and would recommend it to the other ones as well. Trust factor is an off-page element of the SEO that is a highly important element in the site's Google ranking. Links also play a big part when it comes to bringing the traffic to your site.
3. Content
Content marketing is one of the biggest factors which impact search engine optimization. If you want to build a long-lasting and trustful relationship with your users, then you should use high-quality content. High-quality content not only attracts the users but also aids in improving the ranking of your in SERP. There are so many factors that should be included in your content to bring the more useful to your website. It is considered that well-written content makes the users understand clearly what you want to sell and how your product and service would be beneficial to the users. Published content on your site should be like this-