If you're doing an E-commerce business, you should have an E-commerce website. Having a business e-commerce website is really very important for small and mid-sized businesses. With the aid of E-commerce, every business person can do online business smartly with the aid of the worldwide benefit with the aid of countless beneficial features. Few of the major e-commerce features contain unlimited products which are extremely simpler and efficient to use the web based interface that gives the permission to all business people to enter the complete product information, and upload the many images and product categories and latest products features such as versions, colors, and sizes. The best usage of e-commerce development for your business websites is specially known for doing online e-commerce business. So, developing these trends and updating them is extremely important for businesses. So hiring complete website development services is extremely important for those people, who want to do online businesses smartly. Another amazing feature contains the built-in stock control system that assists you in keeping the tracks and suggesting of low stock levels.
Advanced Web Technologies to Select for an E-Commerce Website
Magento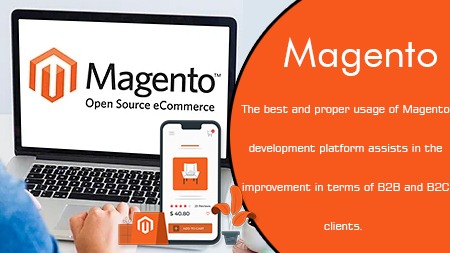 The best and proper usage of Magento development platform assists in the improvement in terms of B2B and B2C clients. It is highly recognized as the most efficient and powerful SEO friendly platform with several striking features which can be customized simply.
Shopify
Shopify is one of the most popular web technologies for e-commerce websites. It provides an amazing designing temple for your e-commerce website. It can be used smartly by the clients to make the payments easily. If you want to hire complete website development services, you can hire a professional website development company.
WooCommerce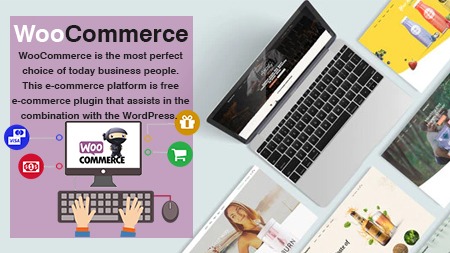 WooCommerce is the most perfect choice of today business people. This e-commerce platform is free e-commerce plugin that assists in the combination with the WordPress. This platform assists store owners to sell their products simply and affordably. Nearly 25-30% online business people use this web technology for their online stores. They believe in using this technology because of amazing features.
 BigCommerce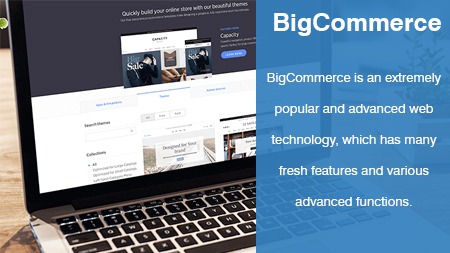 BigCommerce is an extremely popular and advanced web technology, which has many fresh features and various advanced functions. This web technology is a user-friendly interface with the aid of a complete knowledge base.
OpenCart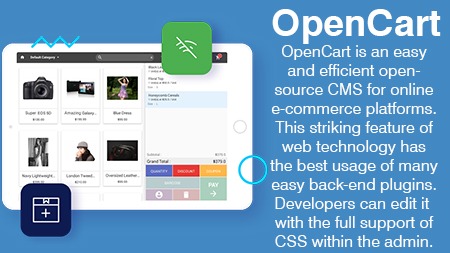 OpenCart is an easy and efficient open-source CMS for online e-commerce platforms. This striking feature of web technology has the best usage of many easy back-end plugins.  Developers can edit it with the full support of CSS within the admin.
Drupal Commerce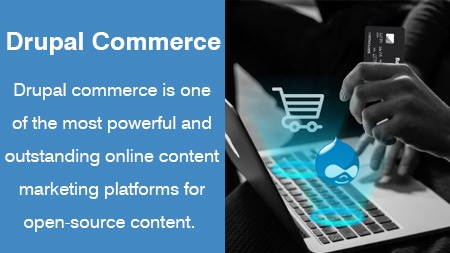 Drupal commerce is one of the most powerful and outstanding online content marketing platforms for open-source content. It is always provided with the guarantee of offering you with the best customer experience with the best usage of an e-commerce website. It combines the proper usage of SEO techniques and blog integration with the aid of Drupal CMS framework.
Volusion
Volusion is an admirable, simplified and efficient web interface, which is mostly preferred by online business people. It is not a big e-commerce platform as Shopfiy. The important thing is that the mobile website is smartly used with the aid of the collusion stores. If you are looking for doing an e-commerce business and want to build an e-commerce website, you can hire the complete website development services from a professional website development company.
You can do your work smartly with the aid of the right web development company. By hiring the experienced web developers, you can create your e-commerce website professionally.