In the year 2020, the changing SEO dynamics are revolutionizing the competitive differentiation of businesses online. With this in mind, we have curated this on-page SEO techniques guide that will help you optimize your website to achieve top rankings in SERPs, improve visibility of your business, and give a competitive edge over others.
Let's get started.
Keyword Analysis and Optimization
Image Optimization
Video Optimization
Crawling and Indexing
Quality Link Building
Structured Data
User Experience
Performance Indicators
1. Keyword Analysis and Optimization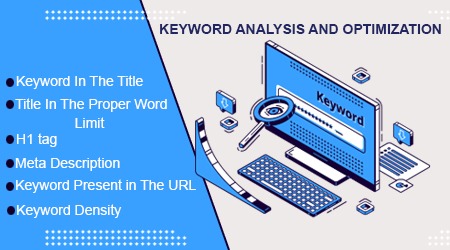 On-page SEO revolves around the keywords you use in your website content. Keywords are basically words, short phrases that your potential customers search on their browser while searching for businesses like yours. According to the guidelines given by various search engines, the presence of these keywords in your website content shows its relevancy. Also, the density, proximity, and frequency of keywords in your content are the parameters that decide and affect the ranking of your webpages in SERPs. Few questions you must ask yourself while optimizing keywords on your website are given below.
Have you already targeted your focus keyword?
Is your primary keyword in the title?
Have you written your title in the proper word limit?
Is your page title included in an H1 tag?
Is your primary keyword present in the meta description?
Is your primary keyword present in the URL?
Is your keyword density ok (without keyword stuffing)?
Make sure your answer to all the questions asked above is 'YES' before moving on to the next plan of action.
2. Image Optimization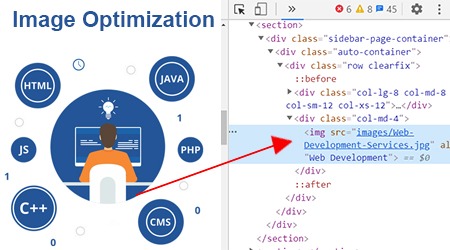 Google doesn't understand images on its own. Therefore, it's necessary to Optimize Images for Better Search Results. To make images understandable, use a descriptive filename and alt text with the image.
Using optimized images will help search engines to understand what the page is about and rank higher in the SERPs on the basis of relevancy. Check the following while optimizing your images.
Are your images compressed?
Do your images have descriptive file names (Alt Tag)?
Do all of your images have descriptive and accurate (Alt Tag) descriptions?
The checklist above will give you 100% surety about your images on the website.
3. Video Optimization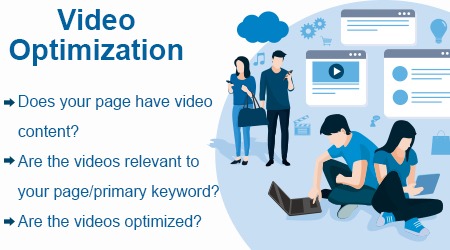 Does your website have interactive videos embedded in it? If yes, use them in the best possible way. Optimize your videos and make them search engine friendly and user friendly. Answer the following questions while optimizing your videos-
Does your page have video content?
Are the videos relevant to your page/primary keyword?
Are the videos optimized?
According to the research, consumers demand videos in search results, and for that reason, having a video in your content will help in getting higher rankings.
4. Crawling and Indexing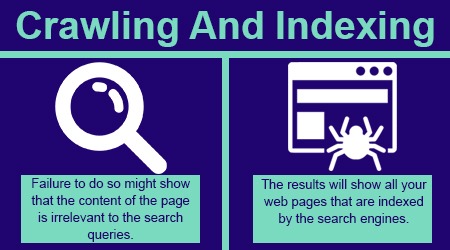 SEO is not about simply putting the content on the website, it's about getting the traffic, and that only happens when your links appear on Google. So your job is not done yet. Each new webpage or whenever a page is updated, it gets crawled by Google and gets indexed in the Google searches on the basis of its relevance. Once you publish content, make sure Google crawls through your page and index it. Failure to do so might show that the content of the page is irrelevant to the search queries. Don't miss to go through the checklist below-
Is your page crawlable?
Is your page indexable?
To check if your website has been indexed by search engines (Bing, Google, Yahoo, etc.), enter the URL of your domain with the 'site:' before it. The results will show all your web pages that are indexed by the search engines.
5. Quality Link Building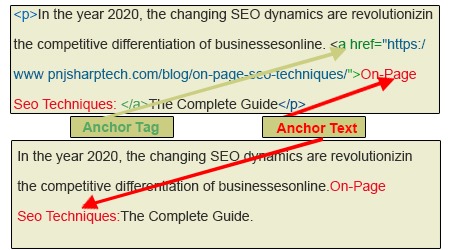 Your links prove your credibility. When it comes to link building, make sure you have a bunch of quality links and zero broken links. Also, answer the following question given below before skipping to the next strategy.
Does your page have internal links?
Your webpage must have internal linking. For example, If a user finds one of your blogs interesting, he must be able to go through other relatable blogs, and that is possible with internal linking. Or, if a person sees a product on your website and wishes to buy it instantly, he should be able to go to the buyer's page of that product with just a single click. These internal links allow Google to understand that the pages are related, also are useful for visitors.
Are your internal links using descriptive anchor text?
It is beneficial to have a small description of the link over the cursor to understand the content before visiting the page.
Are your internal links optimized?
Does the page have breadcrumbs?
Leave minor breadcrumbs of information relevant for your users to engage and navigate them through the entire website.
Are all your internal links using preferred URLs?
Does your page have external links?
Add URL of your page on third party websites to attract a wider audience and get credibility.
Are all affiliate, sponsored, or paid links using a "NoFollow" tag?
Do all your external links set to open in a new window?
It is always better that your external links open in new tabs, else the visitor will be redirected to another website leaving yours which you do not want.
Does your page have broken links?
Make sure all the missing page URLs are redirected properly to a different webpage of your website to avoid any 404 errors.
We always want to attract our potential customers not divert them and the best practice is link building.
6. Structured Data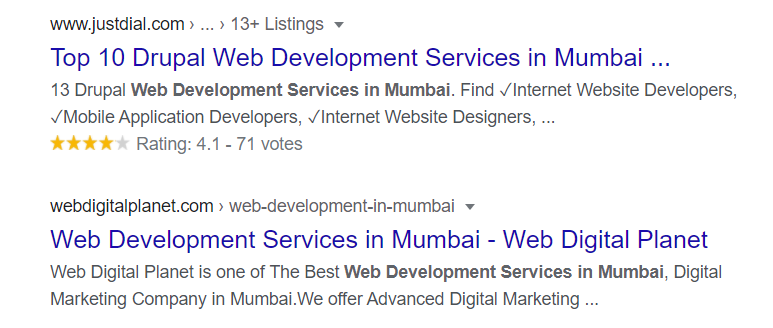 Structured data is a simple format set to assist Google in understanding the complete webpage. The format helps in identifying the key elements of the website and serving the search query better with appropriate results. Now, that you have understood what is structured data make sure to answer these while optimizing your website.
Is your address using structured data?
Is your page using structured data?
Is the structured data set up correctly?
7. User Experience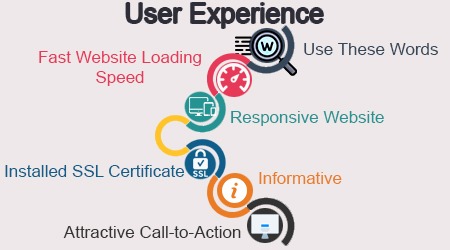 On-page SEO does not mean bringing visitors. It also includes the job of engaging them on the website and increasing the conversion by driving sales. Some of the key factors that help you in giving your users a memorable user experience on your website are-
Responsive Website: Self-adjusting ability of the website according to the screen size of the device.
Installed SSL certificate: Certificate to ensure safe and secure browning and transactions if made.
Informative: It's better to engage your audience by showcasing your expertise with some interactive blogs under your blog section.
Attractive Call-to-action: You need something on your website to bring your audience down the sales funnel, so must have an attractive call-to-action on the website that does the job for you.
8. Performance Indicators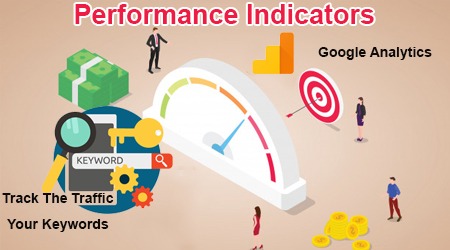 Continuous monitoring of the performance of your online marketing strategies and traffic of keywords help in strategizing for future business growth. It gives you the opportunity to update the campaigns time-to-time in order to get better results from on-page SEO techniques. Few things you have to make sure are-
Set up a Google Analytics account by adding the Google Analytics code to your website
Track the traffic your keywords and focus keyword phrases are getting
Once you win over all the hurdles, you can have the strongest on-page SEO backing your website. These on-page SEO techniques will distinguish your business and will help you to attract maximum traffic of potential clients on your website to get a much higher ROI.