Due to COVID-19, many businesses have shut their doors or are finding ways to revive from this situation. Survival is the key in business, but you need to prepare yourself to re-launch and make your business recession-proof to get at par from such a situation.
However, many business owners have started taking measures such as customer engagement activities, searching out for more prospects, and taking their businesses online with professional website development company India.
Digitalization of business has become vital since most people have started working from home. The scenario will probably remain the same for the next couple of months or maybe years.
The lockdown has provided an opportunity for the business owner to find alternate ways to reshape their business. If you also want the roadmap to get your business back on track, this article will help you in multiple aspects.
You can only act upon the situation which is under your control. So, the following are some of the best ways which you can control and initiate to recover your business during the coronavirus epidemic.
1. Create a New Sales Funnel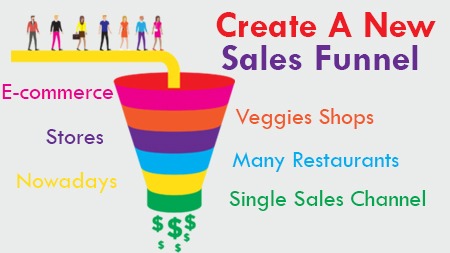 This epidemic has made us learn that we cannot rely on a single sales channel; instead, we should focus on multiple ways to reach customers. And that's why the e-commerce companies are reviving much faster while store-based businesses are facing a lot of challenges.
Nowadays, many restaurants, stores, veggies shops, and others are launching their websites and E-commerce stores to reach maximum customers and offer them the best services.
You, too, can launch your business online with our professional website development company India. We have provided the best solutions to a couple of business owners and help them generate a new sales funnel.
2. Promote and Broadcast your Business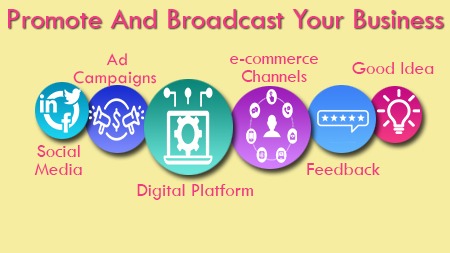 After creating a new sales channel, you will need to broadcast and promote your business. You can take the help of social media, ad campaigns, or word of mouth to reach the customers and let them know that you are present on the digital platform through e-commerce channels.
This way will help you engage with your previous customers and build a new user-base as well. In this epidemic situation, you won't be able to provide many discounts but at least give your customers the best user experience and excellent services.
You can also request the customers for their feedback on your websites, social media handles, and, if possible, invite them to download your app on their phones. Taking help of professional website development company will also be a good idea. All these small steps will help you recover your business and create a new user base as well.
3. Employee Safety and Engagement
Employees are your assets, and they are the ones leading the pack of your organization. Create a strong bond, and maintain a healthy relationship with your employees, listen to their problem and try to solve them. Provide adequate training to them and take care of their safety as well.
You are the captain of your business and to lead a team will require patience, emotions, and enthusiasm. Do not let your employees demotivate and try to engage them in projects and other activities.
4. Consider your Clients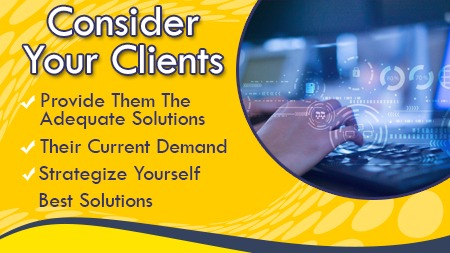 COVID-19 has impacted your clients as well. In this situation, you must have to engage with them and know their needs. Also, you should provide them the adequate solutions to as per their current demand.
Building relationships is of the utmost importance in building the business. It would help if you strategize yourself as per your client's needs, give them the best services, best solutions, and help them grow their business. Had you been there with your clients in the worst situation, it will create long term relationships, which will be boundless.
5. Quick Execution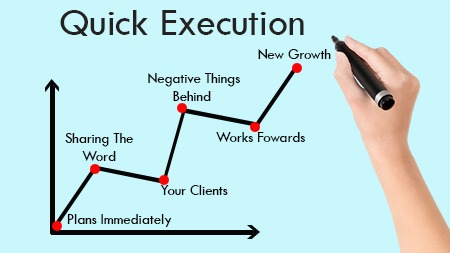 To act is the key to success. The next steps should be to execute the plans immediately after planning and sharing the word with your clients. Delaying further will be of no use; instead, you need to leave the negative things behind and works towards the new growth.
You might have to renew your business continuity plans and launch yourself on the digital platform, and to continue, you can take the help of the Best Digital Marketing Company in India. Whosoever will be optimistic with a ready-to-go attitude will lead the pack once the Coronavirus outbreak is controlled.