In this competitive mobile application development market, you will have to implement new strategies to get on top of app stores' search results.
Even if you have launched a unique app worth downloading or a game that is too challenging and exciting to play, people will not even notice it, if that app is not visible in the app store search results.
Millions of apps and games are struggling to get the top spot, but then, what could the best strategy for 2020?
Well, the answer is App Store Optimization or ASO in short, which is of utmost importance for Mobile Application Development.
Many of you would be familiar with Search Engine Optimization (SEO) and, ASO is almost similar to SEO in terms of backlinks, keyword optimization, etc.
Then how ASO is different from SEO? Well, we are going to cover everything in detail today in this blog.
Introduction to App Store Optimization (ASO)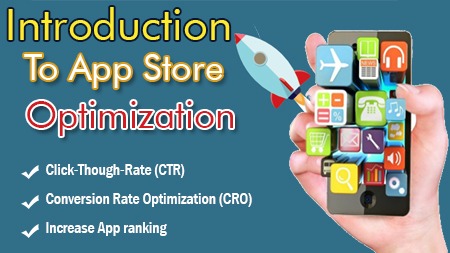 ASO or App Store Optimization is the process of optimizing mobile application development to increase the visibility of your app in search results.
ASO will help your app in generating traffic and increase the number of downloads. Every mobile app developer wants maximum people to download its app, and that's where ASO comes into play.
Just like in Search Engine Optimization (SEO), keywords also plays a substantial role in ASO.
Once you get a better understanding of the keywords that are helping your competitors rank higher on the search result page, you will cover most of the aspects of mobile application development.
The area of focus for ASO is:
Click-Though-Rate (CTR) – It shows the number of people clicked on your app.
Conversion Rate Optimization (CRO) – It means the ratio of visitors to install conversions.
Increase App ranking – Ranking performance of your app in app stores.
Why is ASO Important for Mobile Application Development?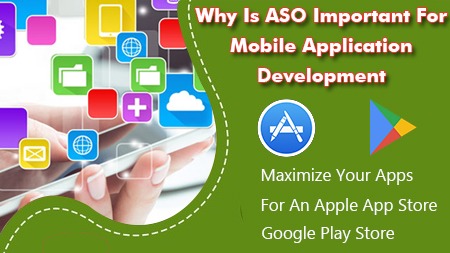 Let's first differentiate between ASO and SEO.
Search Engine Optimization term is used for websites, while you can use App Store Optimization for mobile apps.
In SEO, you optimize your website for Google or Yahoo search engines, while in ASO, you maximize your apps for an Google Play or App Store, and other app stores.
You need to spend your time and effort working on the optimization process as per the latest trends. Although many developers do not spend much on this aspect, and that is a bad practice.
Tips to Improve App Store Optimization
Until now, you would have learned about the basics of ASO, but do you know how to do it!
Let's cover App Store optimization tips for mobile application development to get better long-term results.
1. Choose an Appropriate Title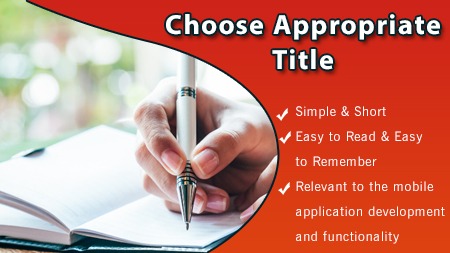 The title is the first thing that users see while scrolling through the app stores. So, you should always choose an appropriate title for your app. You can consider the following aspects while selecting the app name:
Simple & Short
Easy to Read & Easy to Remember
Relevant to the mobile application development and functionality
All these aspects play a vital role in word of mouth marketing as well. If your app name is easy to remember, short, simple, and the app includes loads of features, then the chances of word of mouth promotions automatically increase.
Although Google and Apple stores provide 50 and 30 characters respectively for the app name, and that doesn't mean to use all of them. Instead, you should choose a short yet descriptive and appealing title name for the app.
Let's take an example.
This picture illustrates a photo & video editing app with a short yet descriptive title name. The last name, "Photo & Video Editor" clearly describes the functionality of this app.
This app is from Apple App Store with 28 characters in the title name, with the smart stuffing of keywords in the title name.
2. Do Market Research and Create a Strategy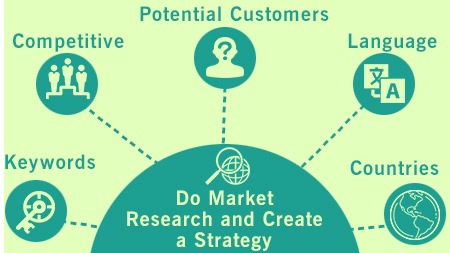 You should be well versed with the market to optimize the mobile application development fully.
You need to do market research to know the keywords that people use for other competitive apps. Additionally, the study will help you know about your potential customers, their language,  the countries they belong to, and plenty more.
Market research and a well-planned strategy will keep you ahead of your competitors.
3. Keyword Research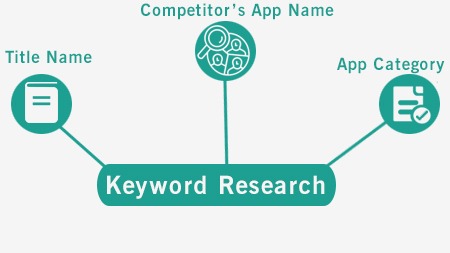 Keyword research always plays an essential role in both SEO and ASO. You need to know the keywords that people use for searching the apps similar to yours.
Although, if you are familiar with the SEO strategies, you will be able to do the ASO keyword research with ease. The novice users might have to struggle initially, but it's not rocket science though, you will learn it in no time.
You need to consider the following things for keyword research in mobile application development.
Your app title name.
The competitor's app name.
Your app category and standard terms used for the same type.
You also need to consider the functionality and purpose of your app.
If you are a newbie, then your only focus should be to use a high search volume keyword in the title name. Working on keywords in the description and other promotional campaigns is an ongoing process and can be focused later on.
4. Create Appropriate App Description
The app description portrays a clear picture of your app, such as the key features, to compare it with others in the market.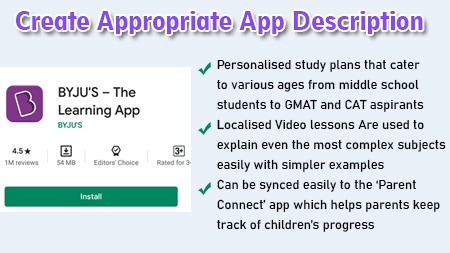 You can see the picture above, which displays the description and features of BYJU's – The learning app. It clearly states the specification and essential functions by using bullet points and paragraphs. Additionally, you can also use the emojis for better readability and user experience for better mobile application development.
But, writing a description doesn't mean to stuff keywords just for ranking; instead, you need to incorporate the keywords in your app description box naturally.
While Google algorithm considers the keywords in the description for ranking, instead, Apple does not recognize it.
Now that doesn't mean not to write the description for app in Apple App Store because your focus of attraction is users, who ultimately watch the features in your app description box. And the maximum character limit for the description is 4000.
5. Use Photos and Videos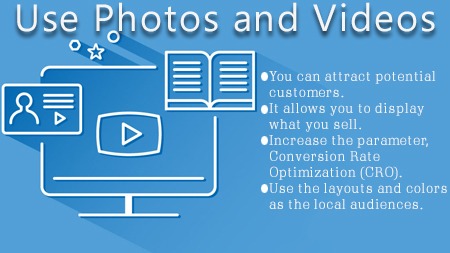 Stunning photographs and videos are the best to increase the Click-Through-Rate (CTR) on your apps. These aspects will naturally increase the Conversion rate to download the app.
Using photographs and videos will give a different appeal and ultimately convince the users to download them. What can you expect by using snapshots in mobile application development? Well here is the list
You can attract potential customers.
It allows you to display what you sell.
Increase the parameter, Conversion Rate Optimization (CRO).
Use the layouts and colors as the local audiences.
6. Use App Icon and conduct A/B Testing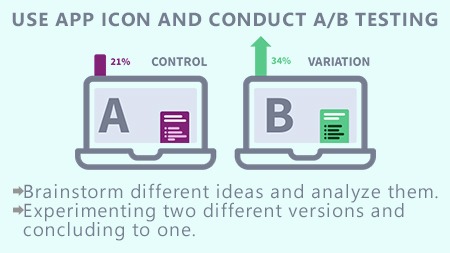 Your app icon should be relevant and match the functioning. You can make it creative and attractive so that any passerby would be curious the know what is there inside!
These are a few gaming apps on Apple App Store, which reflect their nature and functionality. While designing a perfect app icon, you need to choose the appropriate color, layout, and characters.
Additionally, A/B testing can help you in the following ways in mobile application development.
Brainstorm different ideas and analyze them.
Experimenting two different versions and concluding to one.
7. Focus on Ratings and Reviews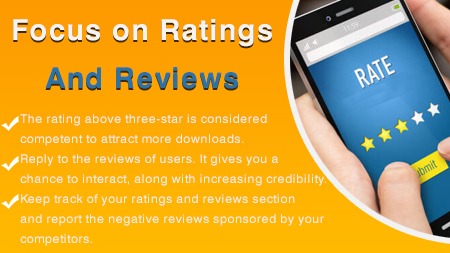 Ratings and reviews on your apps provide credibility and help in increasing the downloads. Users always check the star ratings and read the reviews before taking any further action. Consider the following points to work on ratings and reviews.
The rating above three-star is considered competent to attract more downloads.
Reply to the reviews of users. It gives you a chance to interact, along with increasing credibility.
Keep track of your ratings and reviews section and report the negative reviews sponsored by your competitors.
Conclusion
App Store Optimization is a way to increase the traffic in your app. Without proper ASO, the money you spent on mobile application development will go in vain. While working on ASO with App development will yield better results and help you to be visible on the app store search engine. If you feel uncomfortable doing it, then consider taking help from application development experts. To enjoy perks of high traffic on your website, you will need to run the extra mile in terms of efforts and uniqueness—all the best for your mobile app.