The digital world is surprising people with its daily and incredible innovations. Ecommerce is one of the blessings for businessmen that is possible due to the digital world. Ecommerce makes it possible for people to represent their products/services in front of the world. An eCommerce website is a reason that you can boost your business like never before. Website designing services are availed by digital marketers for keeping their eCommerce website rock in their particular domain.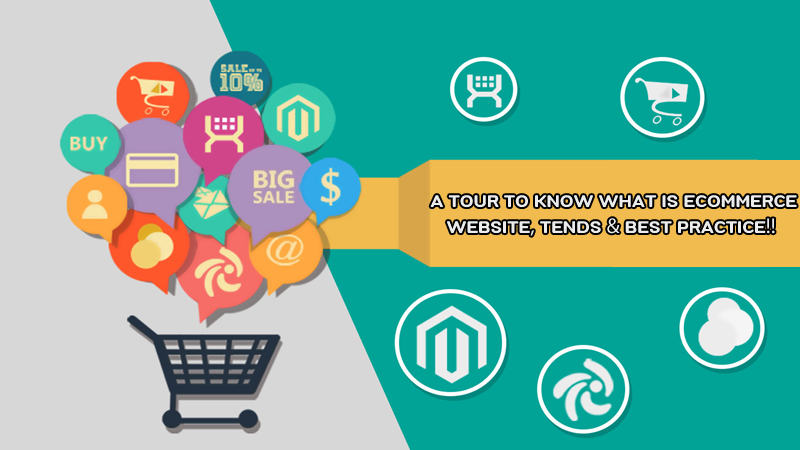 Today know all about the E-commerce website, trends, and best practices. Apart from this, below you would get to know why this kind of website should have a blog. For a website owner, it is important to keep eye on the trends in the eCommerce industry if it wants to become a successful business. It is important to beat your competitor if want to stand out to be the first choice among the customers.
What is an Ecommerce website?  
It is an online portal where buying and selling products/services are possible. Here one can transfer data and money in a smooth manner. It is the ideal and incredible way of doing business that is not bounded by the barrier of distance and time.
Now let's move forward and know the latest and essential Ecommerce trends for the year 2020. These trends would help you to modify your website as per the latest demand of the industry. And, take your business to a higher level.
A mobile-friendly website is essential. You can't beat your competitors without having a mobile-friendly eCommerce website. For a successful online business, it is the demand of the time that your website should be mobile-friendly and customer-friendly.
Every business owner is well-aware of the fact that users like to research products/services on mobile phones. If your eCommerce website would not mobile-friendly, then you would surely lose a huge amount of traffic to your website. That's why just keep in check whether your website is meeting these latest trends or not. In the year 2020, chances are high in increasing mobile users.
Ecommerce keyword research
Want to rock your online business with the help of the eCommerce website, and then you must work on the keywords. Find the keywords that your competitors are using and also make a list of the target keywords. And, work on those keywords with dedication. It would help your website to get a high rank in the search engine result pages.
Apart from this, when you would use the target keywords in your website, then it would be visible to a large number of people. And, when the customers find your website attractive, then you would surely get more traffic on your website. And earn huge money by getting a good hike in the sale of your products and services.
This is one of the most important trends in 2020 for the eCommerce website that you need to focus on.
Excellent user-experience
Just keep in mind that your website should offer the best user experience. It is the ideal way of increasing or driving huge traffic on your website. This kind of website gets excellent appreciation among the customers and gets more recognition. When a website is famous, it automatically gets the high business. So, don't think much, just try to include every possible element in your website that make it worth visiting by the users. If this factor will be there on your website, then it would surely take the root of the successful business.
Just to prove yourself better than the rest, don't include anything on your website. In this year, relevancy is the most important factor. You need to stay relevant to the things on your website. Relevancy is checked by both the users and search engines. So, be careful, check your competitor website, do all the research and pay attention to every fine detail from content to website design if you want to prove yourself the best. And, want to have a successful eCommerce website and business in the current year.
Content is the king and this is the thing every digital marketer believes. Without quality and relevant content, making your online business successful is almost impossible. Content on your website should be very well-written, structured, and relevant. This is the must-have factor for every website. It aids a website to get a high rank in the SERP. So, it is highly expected that this trend would continue in the year 2020.
These are some extremely special and must-have trends for the eCommerce website that would help to take the business to the next level. And, also with these trends, your website would become famous in less time and you would gain more traffic and high sales.
Why Ecommerce website should have a blog? 
Now you are thinking that having a blog section on an eCommerce website would be beneficial for your business, then here is a list of reasons that would prove its importance of it.
Make your business recognition to a large audience
Enhance the engagement of the customers
The conversion rate would increase
This is ideal to announce the launch of new products/services
Boost brand loyalty and reliability
Help to gain more social media followers
It is an easy way of promoting of your brand
A blog is the best when it's about to optimize your website position
Hope now it becomes very clear to you how significant it is to have an eCommerce website for your business in today's time.