To understand the web development industry or web development services, first, you have to truly look beyond it. Website design requires a creative mind behind its design. Creating or converting images, content and presenting services in a beautiful manner takes lots of effort and all these efforts directly come from an imaginative mind. A well-maintained and creatively design website is very much appreciated by visitors and also by the companies for which you have designed it.
Dynamic Web Development Services' Industry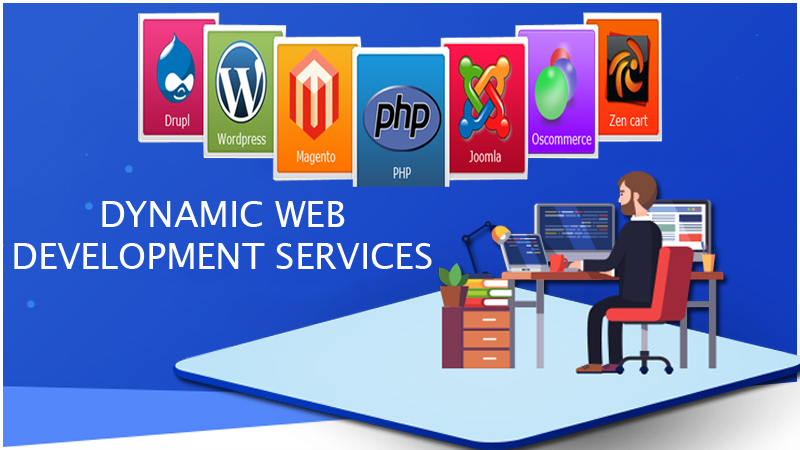 Yes, it is true! As website developing industry is a dynamic one, because of the whimsical nature of Google. The industry is constantly progressing as well as it is constantly evolving, so to understand the nature of it, one has to evolve himself as well. Maybe the newcomers are not aware of this fact but players in this game know- how to win. Professional website designers keep on changing themselves and by bringing this change they are able to update their website and its offering.
As the youth of this tech-inclined world want more and more updates and new things regularly, so to update a website according to the increasing demand is a 'must-to-do' a task. In each sector be it commercial, educational, business, or creative needs regular updates.
Your experience in Web Development Services Company, years of working, and the skill of developing designs easily for different genres will only work for you. This is the only 'success mantra' that any professional website designer or institute won't tell you until you pay huge bucks to them. Other than this there are 5 facts to know that can change all the parameters of your website design.
So keep on reading and let me take you to these amazing web designing facts:
1. Browsers Render Results Differently:
Different browsers render each website differently. For example, if you have just checked the same website from Google Chrome that you have checked from Mozilla Firefox at your home, it may not appear the same when you have checked it on another browser. This happens because the two different browsers give different rendering effects to the same website. It means that it all depends on the praising and rendering of a website by a browser. This activity gives different results for different browsers for the same website.
2. Know On Which Part Of The Website Users Giving More Attention:
When a cook knows how his/her customers like to eat a particular dish, he/she make it as desired. Similarly, when a designer knows which part of the website is gaining more traffic he/she will be able to increase its usability. Website designers can use heat maps and analytic tools to know their website better, especially when it comes to- how users taking action on your website. Such information really helps a website developer.
3. A Two-Year-Old Website Is OLD:
Google changes its algorithms every year, and if you continue to run your two-year-old website with the same design, you may lose your visitors. If you don't update your website every three months, it will be considered old. The website that is stagnating for almost two years, you can imagine how old it will be considered. The web designing industry keeps on changing and if you want to cover this pace, you have to update your website design on time. Regular updating of the website is a common thing in the website development industry, if you don't understand this you will be out of the game.
4. Templates May Hinder Your Web Designing Update:
While making a design for the website, templates can help you in getting an attractive look. But after a few months when you opt to update its design, templates may hamper your new designing ideas. Let's take it in this way- when you choose a template, it allows you to work according to the design and when you want to update the design, the update has to follow the path of the template and cannot be modified the way you want. Therefore, when deciding the design for the website, avoid choosing templates as they are so rigid and condition your ideas while updating.
5. Images Or Video Can Have A Positive Or Negative Effect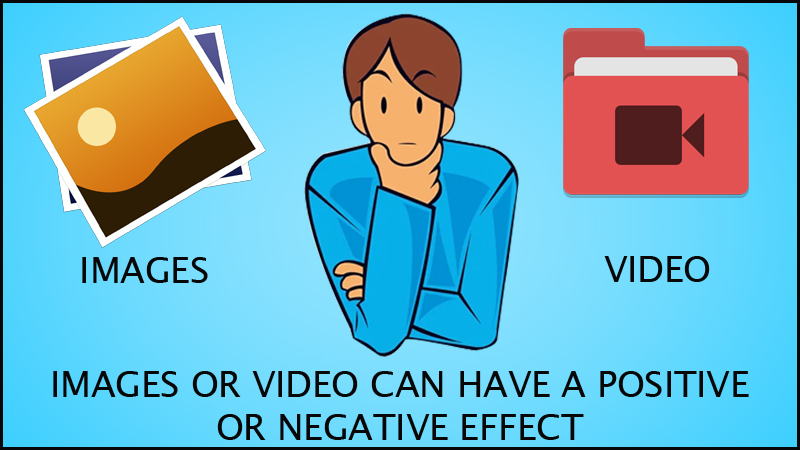 Images and (or) videos that you include on your website may impact on the result of it. So try to use their optimized versions. Because with heavy images and videos your website speed will get slow, and visitors don't have that many patients in them that they can wait for one more second. Such heavy images and videos tend to take viewers away from the website. So it is better to go for an optimized version of images and videos.