Today, the mobile app industry has grown rapidly, so it gives a lot of thanks to mobile phones, a big invention in the history of mankind. In the fast-moving mobile technology, mobile apps have turned out to be an important part of our daily lives and play an important role in increased mobile usage.  The total time spent in three years has increased by 575%. From which, nearly 80% of the time was spent using apps. The number of mobile app downloading is increasing every year and is expecting to increase nearly 258 billion in 2022. Additionally, mobile apps have projected to hit $ 188.9 billion in the revenue by 2020. With such a shinning & successful future ahead, find some interesting mobile app ideas will rule in 2019. Before app development services, you should know about the latest mobile app trends in 2019.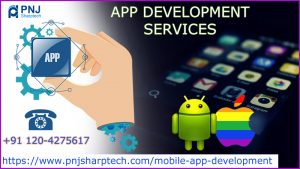 1-On-Demand Mobile Apps will on the high rise
On-demand apps have become an important part of our regular activities. The on-demand app industry is growing rapidly due to its suitability, accuracy, simple payment options, nearby service availability and rate profit.
2-Instant Messaging Apps will lead the Market
WhatsApp, Facebook Messenger, Slack, and WeChat are the most popular and instant messaging platforms among users. Mobile apps have made this demand easy just by channelizing the whole procedure for the suitability of the users. These messaging platforms have changed the way that we communicate and work together in our personal lives.
3-Live Chats, Chatbots & AI Will Turn Out to Be More Collaborative
Today, live chats have influenced the growing fame of messaging platforms. Nearly 75% of clients informed the highest satisfaction rates with live chat. It has given the outcome in improved customer engagement, 50% user engagement, six to eight-minute average conversions and a community of followers. Hence, mobile app development agencies are getting ready for highly developed chatbots and AI mobile apps.
4-Security Control Apps will be on the first priority-
The increasing number of mobile apps has really increased the fear of safety concerns. 2019 will see mobile app development agencies concentrating on improving safeties and addressing different concerns such as hacking and other problems.
5-Enterprise Mobile & Cloud Apps to Grow Strongly
Enterprise apps have turned out to be important to make sure clean and smooth business operations. According to the recent survey, nearly 75% of businesspeople influence the profit of enterprise apps and 65% are increasing their investment.  The increased necessity of accessibility and schemes such as BYOD, support industry projects, and allow the frameworks for IoT and other advanced technologies will be a key factor in driving the digitization of enterprise mobile apps. In 2019, cloud apps will give nearly 90% of total mobile data traffic and cloud traffic. Businesses will keep on choosing for cloud mobile apps because it's cost-effective, highly scalable, and safe data storage, time-efficient, and faultless integration. Thus before hiring mobile app development services, you should confirm these trends in the services so that you can get a rich-featured app.
Conclusion-
This is actually true that mobile apps have become an indispensable part of the booming digital ecosystem. 2019 will carry on observing the big demand and improved adoption rate of mobile apps across the industries.