The power of social media is not hidden when it comes to showing your brand's online presence, increasing awareness of your product globally, and winning the market. Although it may look easy, it's not, as it requires time, effort, and the right SMO tips (Social Media Optimization) strategy to drive traffic to your website and enhance the site's organic search results.
One strategy that seems to be a checkmate move to build your strong online presence is an all-SMO approach. It includes marketing over the social media platforms like Facebook, Twitter, Pinterest, LinkedIn, Instagram, YouTube etc. These social sites enjoy high web authority, hence integrating your website with these social media platforms will be considered a high-quality link, even if your profile is relatively new.
So, if you are new to SMO and looking out for some advanced tips on increasing your website traffic, then here are our winning 5 SMO tips to boost your website ranking and eventually increase your revenues.
5 All SMO Strategies To Increase Website Traffic and Revenues
1. Use Keywords Strategically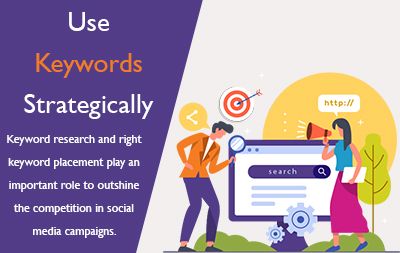 Keyword research and right keyword placement play an important role to outshine the competition in social media campaigns. That helps in giving good exposure to your social media profiles. If you are a beginner, just kicking off with SMO, then you must start structuring your social media content with the right keywords and key phrases to sound natural to your audiences.
2. Keep Adding Value With Top Quality Content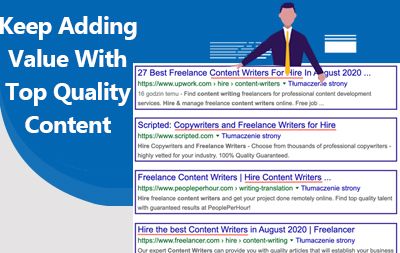 Quality content is always in high demand on social media. An out-of-the-box promotional campaign for your brand can become an instant hit amongst the users. In fact, you can also leverage an important day to deliver a message to your audiences sending a strong signal of your active online presence. To add on you must create some interesting posts which at the same time can be highly informative and educative.
3. Blend Social Media In Your Website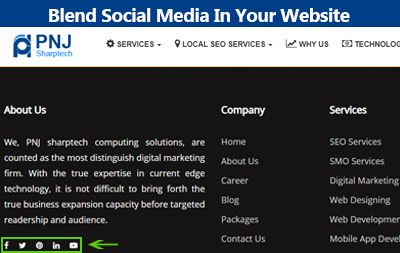 As we said in the beginning, blending social media into your website is a lethal combination that can give you the results you were waiting for ages. Our all SMO strategy has provided staggering results on board too many clients. Here are a few tricks that work 100% in favor.
4. Focus On Growing Your Genuine Followers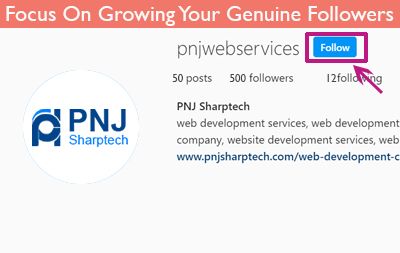 Having an active social media account, but still struggling to make a mark on the web shows your company is lacking in genuine follower-ship. It simply means you are not focused on all SMO campaigns or losing out on a few. Gone those days when requesting likes or follows from friends and acquaintances was sufficient to get you top the charts. Nowadays it's all about increasing your brand value, staying up-to-date on all social media platforms.
5. Optimize Your Posts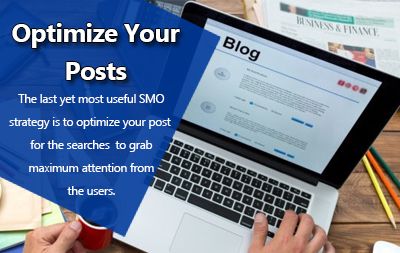 The last yet most useful SMO strategy is to optimize your post for the searches to grab. Having a creative blend can help here like you can use a well-informed infographic, a short yet descriptive video related to your post.
Win The Game With Right SMO Agency
Right now you just learned 5 winning SMO strategies that you should include in your planning to outshine the competition. Compelling social media content will make others in the market. Link to your website and hence getting you backlinks which further increases your authority on the web. If you think of it as a burden, then we are here to loosen it up. You can choose best-suited plan from our SMO Packages and let us handle the Social Media Optimisation for you.