Lots of marketers argue that weekends are the best time to run Facebook ads and others say that weekdays are the ideal time for posting Facebook ads. Let's clear out which fact is true or there are any other things that matter for making the Facebook ads campaign success and boost the business.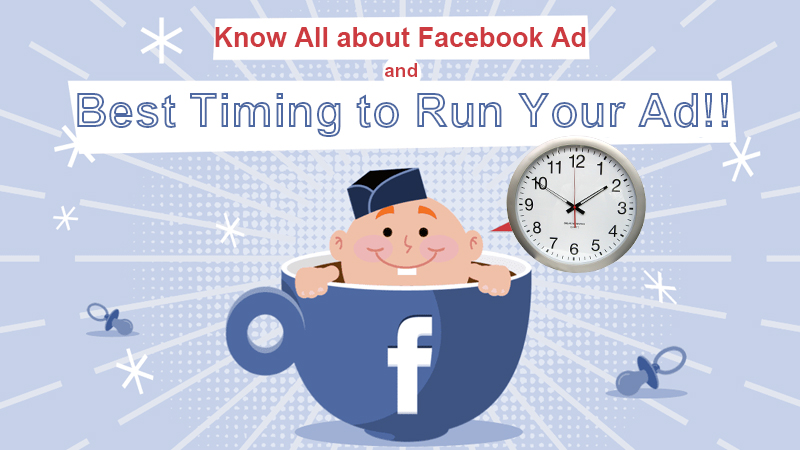 What is the ideal time to run Facebook advertisements? 

See, in actual, there is no perfect time to run the Facebook ads. It depends on the type of business and your audiences. If you want to run Facebook ads at the perfect time for the targeted audience, then you have to keep the interest of your audiences in your mind. You should research and know about your audience's behaviour. Run your ads with the ad's intent along with keeping your audience insights in mind.
Types of Facebook ads:

There are mainly 4 types of Facebook ads that are run by the people for the marketing of their business and targeting the specific audience.
Facebook lead ads

Facebook video ads

Facebook canvas ads

Facebook carousel ads
3 Effective tools to analyse best time to run Facebook ads-
Facebook Pixel
Facebook pixel shows the value of your Facebook ads and it is easy to measure the true conversion rate.
Google Analytics
This is one of the great tools for the ones who are new to Facebook ads. With the help of this tool, you can get some insight into your website data and can check the page view rate of your website. And, it is great to see when the customers are converting. Facebook Analytics is a wonderful tool to use for before and after Facebook ads login.
Facebook Analytics
It is the best tool when it's come to create the most effective ad campaigns for your business. Via this tool, it is not possible to see the time when users are interacting with your post but it helpful for getting the most engagement.

These are the most wonderful tools that will help in marketing on Facebook via the Advertisement. You would be able to see what time will be best to run the Facebook ads for your business and driving the huge traffic on your website and make your business famous in less time.
Create Facebook ad checklist:

For making your Facebook ad campaign successful, just prepare the Facebook ad checklist that will help you to do the essential things for your ad campaign and convert it into the successful one.
Did you segment your target audience?

Have a clear CTA?

Does Facebook ads copy go with your image?

What to do to run a successful Facebook ad:

Before how to advertise on Facebook in 2020, you should be very clear with the below-listed points-

Who is the target audience?

What is the main objective or motto of the ad?

First question i.e. knowing your target audience is helpful for the entire process of the Facebook advertisement. If you would know your audience well, then you would be able to create an effective strategy from planning to schedule a Facebook ad.

The second question i.e. have a clear goal is essential for successful Facebook ads.

Time is taken by Facebook ads to drive results-

Before publishing your ad, Facebook reviews it because they want to check that there should be no violation of its advertising policies. It takes at most 24 hours for reviewing your date. After that, with the help of the Facebook Ad manager, you can track the performance of your Facebook ad. From a cost per conversion to click-through-rate to KPIs, everything you can measure by yourself via Facebook Ad manager.

These are the most important points related to Facebook ads. In addition to this, you can hire an affordable web design & development company for building a great and professional website. This website will attract the customers for your business and take it to the new heights. Facebook ads for the wonderful website drive more effective results.