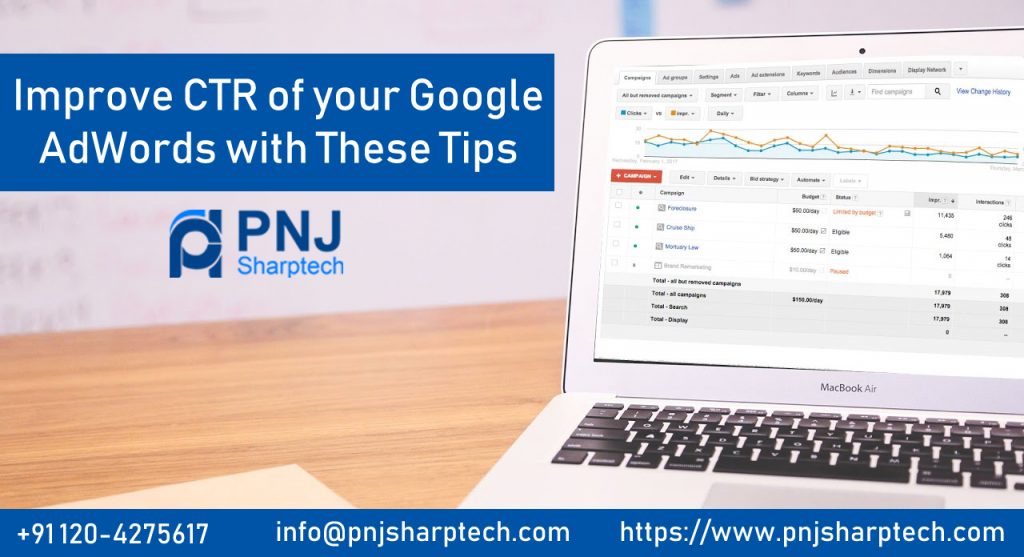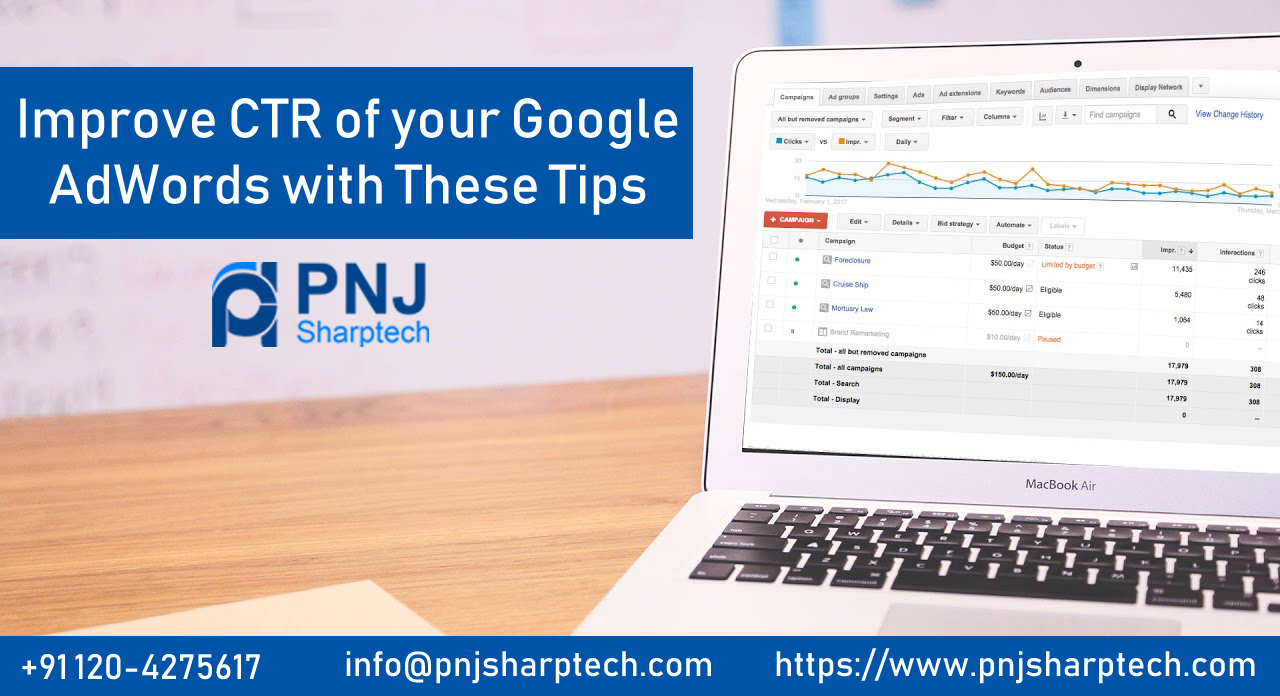 It is a familiar fact that the click-through rate for pay-per-click ads is a big factor when it comes to quality score optimization because improving CTR is a key measurement Google uses to analyze the stability between keywords and ads. Mainly, it talks about how many people are essentially listening to your offer and how many are totally avoiding you.
If you do not organize your AdWords account sufficiently or manage it effectively, the click-through rates of adverts could be very low. This actually means that you will not obtain the traffic, inquiries, or sales that you expected. So, how do you boost AdWords CTR or click-through rates? PPC Campaign Management Company in India can help you to improve the CTR of Google AdWords. Here, are some important tips to boost the CTR of your Google AdWords.
Improve CTR by using all types of ad extension
There are many kinds of ad extensions that can make your advert show up from the mass. Using all the extensions boosts the size of your ads and makes them appear more relevant, which you have estimated, boosts or improves click-through rate(CTR).
Sitelink Ad Extensions
A site link extension is an additional line of the text that shows, while your adverts display in the top 3 positions. They look the same as organic search site links that display when you find a company name.
Call Extensions
Same to site links, adding call extensions to your adverts makes it simpler for users to get in touch. This is the best option for businesses where client calls are common in the sales procedure. The main benefit of call extensions is that users can click to call using either their mobile device or by using software like Skype on a desktop.
Write convincing advert copy
The main objective is to provide a perfect answer to the searcher's question. You can know what kind of solution your audience is looking for. Concentrate on the advantages that your solution provides. Take a look at your competitor's ads and attempt to write an advert copy that stands out from the competition.
Take account of your target keywords in your adverts
It sounds clear, but if your adverts do not involve the keywords that you are bidding on within your advert copy, your CTRs will be very poor and you will pay more than you need to.
Make strongly themed keyword groups
Google AdWords interface is specially designed to inspire you to add multiple keywords to your account. The main problem with this is that having 20+ keywords in an AD Group affects the relationships between advert text and keywords in every AD group.
Use the advert display URL efficiently
The display URL can be used to emphasize the keywords in your AD groups. You can create such type of website address which looks extremely relevant to the search query. Apart from all these tips, PPC Campaign Management Company in India can provide you with more tips that help you to improve the CTR of your Google AdWords.
Conclusion- All these above tips are very helpful to improve AdWords CTR, which should really assist you to boost the campaign performance. It is the best idea to experiment and observe what works for your website.