Your website is one of the most important aspects for running your online business successfully. What if your WordPress website is hacked? Yes, in this digital world, cybercrime or website hacking cases are increasing with every passing year.
For the companies providing WordPress web development services in India or across the world, it is a big challenge to develop a secure website and know how to fix the problem if any website is hacked. Here is an amazing guide to know how to fix the issues along with a few tips to recognize how whether your website is hacked or not.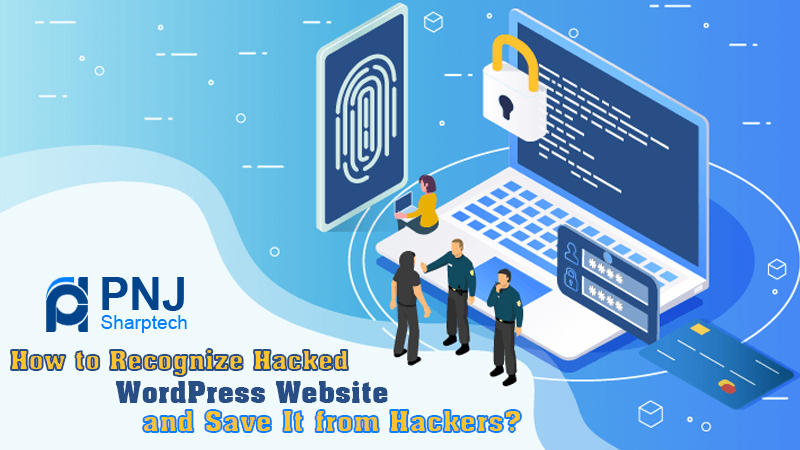 Let's have a look at it-
How To Recognize That Your Website Has Been Hacked?
You would see unnecessary non-added pop-ups on your website
The site will freeze frequently
I will see the several auto-linking of keywords to other websites
Also, you can get the notice from hosting provider about the malicious activities
In addition, you can also get unwanted text in the footer or header
The website will start misbehaving and other suspicious activities will be observed on it
Once it is confirmed that your website is hacked, the very first thing you have to do is to take an FTP backup of your whole site. This step is essential to perform for preventing data loss. And, ask your hosting providers to delete the website that is being hacked. You have to follow all these things by cleaning the WordPress website.
Note there are a few factors which you should know before proceeding with the cleaning of your website.
The wp-includes and wp-admin directories which may consist of new files.
Also, be careful about antiquated WordPress backups or installation
Don't lose data which are plugin files and be reinstalled.
WordPress automatically detect if a plugin is deleted
Also, you can remove all other theme directories
Things to do for getting back your original website
Backup database and website's files
For the manual website cleaning process, you have to first backup your whole site by using the web host's snapshot feature. Like this, you will save your whole server.
Now for the login, you should use a WordPress backup plugin but also prepare the extra backup of the database to be on the safe side.
Check out backup files
You need to examine that which backup of the website is free from malware and also check out the missing details.
Format WordPress folder
When you found complete backup, then delete the whole WordPress files. This is mainly in the public-Html folder. It may be on the other location, so find out that and delete it.
Again install WordPress
Now it's time to work again to make your website functional and free from malware. For it, you have to re-install the WordPress file in subdirectory or public_html directory as per your choice. And, connect your old backup with the newly installed WordPress.
One more thing here you have to do is to edit the wp-config.php file on reinstalled WordPress for accessing the database credentials from the old site.
Reset passwords and permalinks
Now login your website for resetting all the names, passwords, and usernames to make it safe from the hackers. For doing it, you have to visit the settings and then permalinks -> save changes, to restore .htaccess file for enabling the functioning of your website's URL. Also, don't forget to ensure to reset hosting account passwords and FTPs.
Time to re-install plugins
You have to reinstall all the themes and plugins after resetting your password. Don't install your unmaintained plugins and antiquated themes.
Restore backup and scan the system
When you are done with all the above-told things, then you have to restore your backup of the website. But remember always include the relevant files in the folders and restore.
Scan the system:
In the last, scan the system and run a full site check-up for ensuring that all malware and trojans are removed.