Google just wants to offer the best customers experience and works every day to make the customers' experience better than before. So, while keeping this object in mind, it has introduced a new feature called Google My Business. This is highly admired among the users because it aids to find any physical store information easily. It is good from the point of view of customers as well as businessmen. So, today let's explore all about this incredible feature.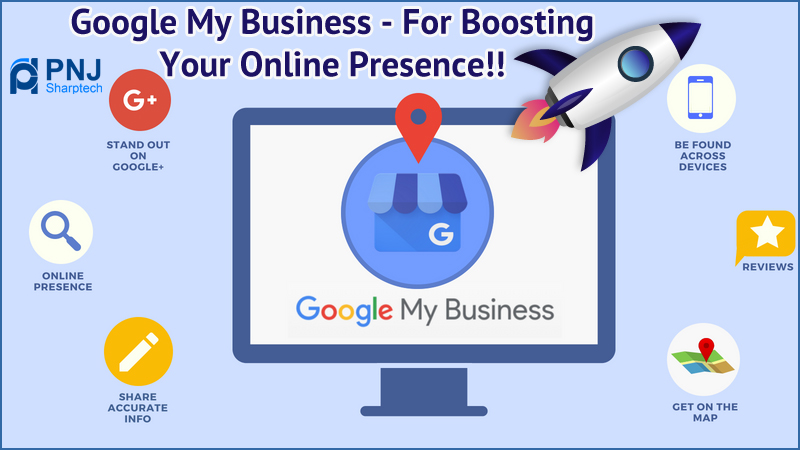 Need of GMB (Google My Business) Account-
Google My Business is free and simple to use tool that is ideal for allowing businesses with physical retail locations to appear on Google Maps and search. It is an effective tool for managing the appearance of retail stores on Maps. It is an impressive tool that helps customers to find the physical location of the stores.
It makes very easy for the customers to find the exact location of any location in the Google Maps and it is more trustworthy than the direction told by anyone's mouth. If you are a business owner and thinking about how this wonderful feature would help your business, then the answer is simple. Google My Business is ideal to make your physical store location visible on Google Maps and drive the customers for your business.
Effective Guideline and As per Google for Writing Google Post
First of all, you need to determine the objective of your post. Whether your post is related to boosting brand awareness, to provide customers about any new products/services or want to drive more customers to your store, be it any reason, you need to be very clear with your goal.
If your post is related to any event, then you need to write the title using four-five words that even within the 58 characters. This kind of title is considered effective.
There some guidelines you need to follow if you are posting any photos and videos of your store. You need to use the best quality and high resolution of the image and videos. The minimum resolutions for the photos should be 400px wide and 300px tall. Photos can be in PNG and JPG format. For the videos, you can use the format such as M2TS, MPG, MOV, AVI, MP4, FLV, MTS, and others along with the 100MB file size.
Call to action should be added in your every post. It helps the customers to easily call you, book online and sign up. Tell your customers to learn more, visit the store/site or get more amazing ideas and others. From your Google posts to get a good return on investment; you need to include the inspiring call to action in your posts.
It is always a good the choice for describing updates regarding events and offers in the 150-300 characters.
Four Type of Google My Business Posts-
Products
Events
Offers/Specials
Announcements
Products:
Include the particular products/services on Google My Business listing. If you are launching the new products, then reflect it off in the Google post. Use call to action along with the incredible pictures and description, for attracting the customers towards your products/services.
Events: 
If you are hosting any kind of even, then show that in a Google My Business post. If customers would be interested in that, they will add that in their Google Calendar. In addition to this, event posts on Google My business are updated for information to the customers about the details of the events such as date, timing, etc.
Offers/Specials: 
Are you having any kind of discounts or sale in your store, then let people know about that. Are you having any kind of discount or sale in your store, then let people know about that? You can post the link that is track-able to the customers. By following that link, they can get discounts on the products/services. You can keep track of the data and it is also a wonderful way of advertising your products and services to your customers by motioning the sales/discounts in Google My Business listing.
Announcements: 
Google My Business feature helps to let your customers about your recent updates. Whether you want to host the events, have special plans for holiday ours or any other kind of announcement, use this feature and let your business grow.
Hope you find the guide helpful and also it is advised to you that avail the SMO services from the reliable company along including this feature to your website and rock in your specific domain.