Living in the voice-activated world and the trend of searching the queries on the internet is changing now. People love to search online via the voice search rather than typing the whole queries in the browser. For the growth of the business, voice search SEO matters a lot. Business owners avail the professional SEO services for uplifting their business growth. For that, they need to make the right SEO strategies, and then only they are able to touch the desired success in their online business.
And, one thing that is included in the SEO strategies in today's time is voice search SEO. Yes, it is one of the most important aspects that require taking your online business to the next level.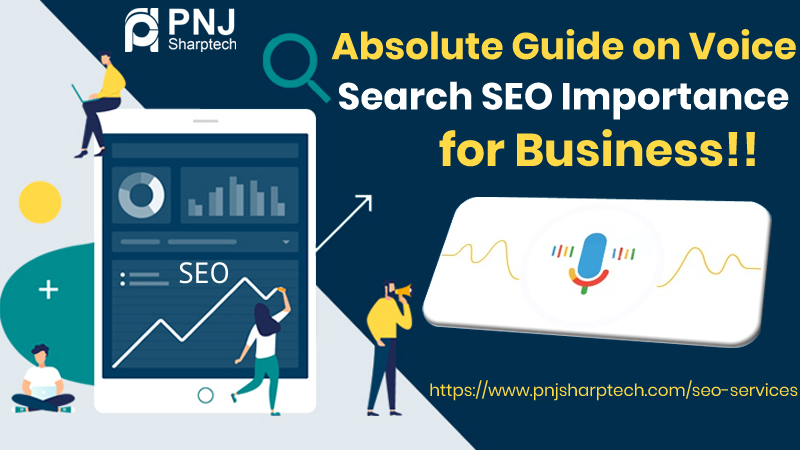 Let's know in detail what Voice search-is
Voice search is a technology that allows people to make searches via speaking up to voice assistants. There are various famous voice assistants such as Alexa, Google Now, Cortana, Apple Siri, Google Assistant, and others. Voice search is a speech recognition technology that works by using the voice command for performing an online search. Voice search is used as a service by small web-enabled devices and smartphones.
Now let's have a glance at the applications of the voice search-
Carry out search engine queries
Options selection and voice dialing
Request particular information
For searching the content in video and audio files
You can launch any apps or programs via the voice search
It is ideal for the local searches
Apart from this, illustrating the details of the request
Why Voice search SEO matters to business owners-
There is no doubt that digital marketing strategy has a direct impact on online business success but these impacts would be effective only when the strategy is effective. And, voice search SEO plays a significant role and it is inevitably part of digital marketing strategy.
Now you are thinking that how voice search SEO matters to digital marketers or business owners. Let's understand it clearly. See, there is no doubt that the use of smartphones has been increased in a rapid manner in the last few years. Along with it, the voice search is also grown. It has become extremely essential for businessmen to upgrade their websites for the voice search otherwise they would lose the huge traffic on it. They understand how important it is to update your website according to this digital world if they want to be in the race in their particular domain.
The digital landscape is changing everyday and business needs to be upgraded according to that. Voice search is one of the most important things that are playing a big role in online business. Voice searches are preferred by the people due to several reasons such as
It offers the best user experience on the website.
This is the fastest and a convenient way of searching for things over the internet.
It provides more accurate results to the users.
These are the primary reasons why voice search matters the most for the business owners. They understand how effective this feature is. In addition to this, voice search is extremely effective for business growth and it should be optimized properly so that desired results can be gotten by the businessmen.
It is true that voice search matters the most for business growth but one thing that you need to care about is that your voice search should be optimized. Only an optimized voice search would help you to beat the high competition in the digital world. There are lots of websites in today's time that have voice search feature but not rocking in their particular domain because they are not well optimized.
Tips for the optimization of voice search for your site-
For the optimization of voice search for your website, there are few things which your content & the website should have. These things are such as-
Provide concise answers to the users' questions
Your content should be based on focus on action queries
It should have the natural-sounding language
Targeting the long-tail keywords in the content are essential
Your Google My Business profile should be filled in the proper way such as name, phone number, address, description, business hours and others.
The think about the customer intent
Your local search engine optimization schema should be tightened up
Your website should be fast, safe, secure and mobile-friendly
Know how to rank on voice search-
There are a few things which helps to rank on voice search. A few important things such as accurate, relevant & well-written content, a content that answers users' questions well, and others are the things which help to rank on voice search.
Expected future of voice search marketing-
It is expected that more than 50% of searches are going to be voice search by 2020. The future of voice search marketing is indeed bright. If you are want to uplift your business, then you need to include this outstanding feature on your websites. It would surely give a boost to your business success. Apart from this, if your voice search is optimized, then your business would rock in SERP. Also, it will drive the huge traffic on your website and increases more sales.
So, just pay attention to all the tips told above and optimize the voice search and rock the business in your particular domain. Whether it is any type of business small, medium or big enterprise, it is wonderful for every kind of business. So, just try the voice search SEO for your online business and touch the height of success. Affordable SEO Services along with right Voice search is surely a great way for driving the huge success for online business.