Having aesthetically designed and amazingly optimized websites is the need of the hour to run a successful business in this digital world. In the crowded and highly competitive virtual market, it is essential to have a professionally designed site to grab the attention of potential customers. Digital marketers avail the affordable SEO Services from SEO agencies because they understand how important it is to have an attractive design and functionally well site.
If you are a digital marketer, then it's high time to understand the future of website design. Here are a few important points have mentioned that need to consider by every digital marketer to have a successful business by having the best website. Let's have a glance at the essential points and check whether they exist on your website or not. If not, then hire the experienced web designers along with the cheap SEO Services to have an outstanding site for your business.
See, there is no doubt that web design has a bright future and it is the thing that will help you to take the business to the next level. So, have a glance at vital points and update your site according to the latest web design trends.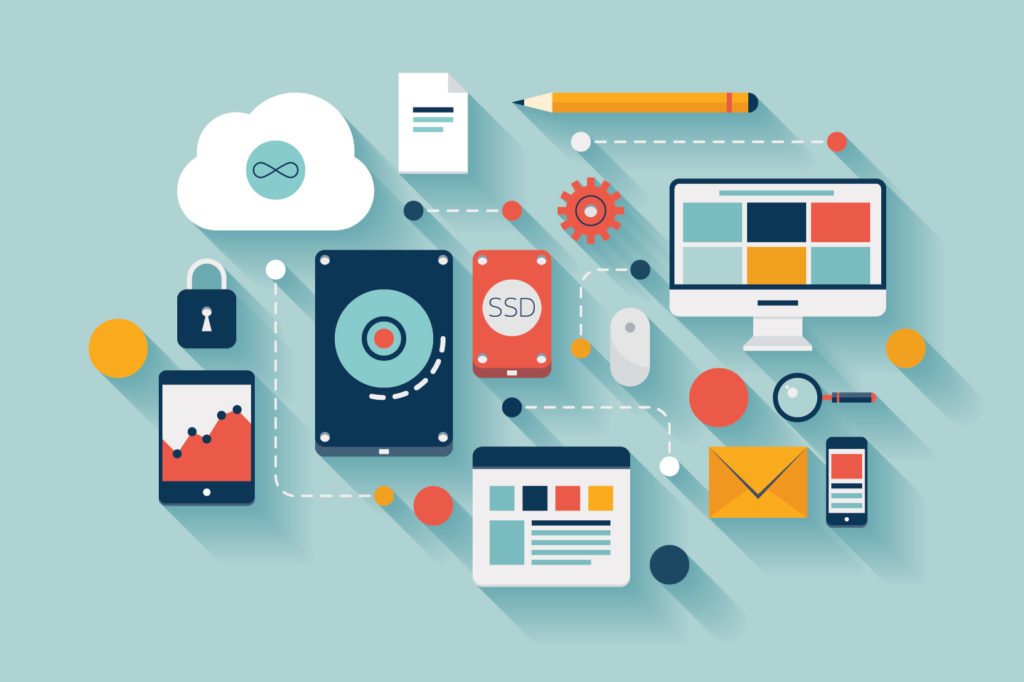 7 Major Points to Consider for Bright Web Design Future-
Content marketing – No matter how catchy the design of the website, it will not deliver the desired success to the business until content will not be good. One thing that contributes the most and essential to the bright future of digital marketing services in India is content. Content is still a king and will always be. No one can underestimate the importance of content marketing.
For the successful web marketing service, content should be engaging, fresh, and high-quality. In web design marketing, content plays a major role and prove highly advantageous.
Data analytics
When it's about the web page, then data is a serious and utmost complicated thing to manage effectively. For performing every operation on the website requires data in some form. This is the prime reason why there are high demand and supply of the data analytics tool in the market.
If you are a digital marketer, then it is essential to know the incredible and best data analytics tool. There are several advantages of using these tools for your website and making your digital marketing campaign successful. Let's have a glance at the advantages of such tools for the website and how these tools help make an online business successful and worth the efforts of digital marketers.
Advantages of Data analytics tools-
Data analytical tools help understand the behaviour of the customers.
Digital marketers can make effective plans for the success of their business by analyzing the behaviour pattern of the customers.
These tools are great to give access to a large business database that works wonder for web markers.
Now you have gotten that data analytics experts and tools are a very essential part of web marketing and helpful to fight the battle against the competitors in the future.
     2.  Social media skills
Another vital point that needs to consider if you wish for the bright web design future is social media skills. Yes, for every digital marketer, it is essential to have a good knowledge of social media platforms. You should know how to use social media effectively.
In brand awareness or making any business popular, online marketing plays a key role in this era of the internet. Your website design should be integrated with social media platforms such as-
FaceBook
 Instagram
Twitter
Snapchat
Others
Look how Social media is helpful for online marketers
It is easy to target audiences on social media and the best part is that online marketers can target the audience that that is potential for their business.
Interaction with the audience with social media platforms can be done effectively.
One can target a huge audience for his/her business only a single social media platform.
Social media marketing that becomes without a doubt the most effective web marketing thing that is surely helpful for the good future of web designing.
  3. Technical expertise
Excellence in the technical field is another vital skill that will help to lead the best future of web design marketing. Web design marketers should have expertise in the technical field because it is one of the things that are required for successful web marketing.
See, web design marketing is all about using the latest technology and trends to make their business better from the rest.
One has to good knowledge of SQL, JavaScript, CSS, HTML, and other technical knowledge so that web page designing services can be offered effectively. It is great to make the eye-catchy web page designing services to the customers and grow the business.
  4. Video content:
Video content is the best way for catching the attention of potential customers because it looks more attractive to the audience.
For making your website look perfectly designed, it is great to add video content on every page of the website. Via the video content, you can show the quality and adequate information to the customers and encourage them to get your products/services. It is one of the most important points to consider if you want to boost your business.
Most of the digital marketing services companies hire a professional web design marketer who has good knowledge of the video content. And, chances are high that all web marketers will need to know this skill in the future.
For video production, web designers can use software such as Final Cut Pro X, Adobe Premiere Pro CC, and others. Such software is the best to contribute to the bright future of every design marketing.
  5. Content management system
CMS services are essential for the web businesses and it is highly expected that this will be mandatory service in the near future.
CMS is used for smoothly managing, editing, and publishing the content and this is why it has become the vital web marketing trend that is going to rock in the near future. This tool is great to make the job of web design marketers easy.
  6. Responsive Websites:
In the time when people are using the internet and online website for more than ever, then it has become essential for web designers to do experiment with the website design. If it goes successful, then the chances are high that the customer base will increase. One of the latest trends in web designing service is Responsive design that will be helpful to boost business by providing good experiences to the visitors of the website.
Hope these points are cleared to you. Saying that digital marketers should have good knowledge of the web design trends if wan the bright future ahead of your business.