You all will agree to the fact that YouTube plays a major role in all our lives. Be it a recipe video, a makeup tutorial or a documentary, we all turn to YouTube for it. However, YouTube is much more than just an online video sharing platform which makes it very important and part of our best smo services.
Best YouTube Marketing Services provider company has the ability to spread anything like wildfire. We all have come across some random videos which have gone viral overnight. It has the potential to make anyone a star at the blink of the eye.
Not only this, it provides a platform to anyone and everyone to showcase their talent without investing a dime. All you need is to create an account and you are good to go to upload that very first video of yours.
There are number of content creators on YouTube but when it comes to famous names, they are a handful as compared to the others.
When quality content meets best smo services, the chance to have a wide reach automatically increases.
It is also a great source of income due to the approval of AdSense which we will help you out with as a part of best smo services provider. As it is Google's very own product, YouTube videos rank higher on SERP  than any other site and have more than 1 billion active users.
At times, you might want to download YouTube subtitles without getting to know about the operations of complex software. No need to worry as we will be explaining how you can download subtitles manually.
Before getting started, you must check whether the video has subtitles or not. Click on the 'CC' button at the bottom of the video to check for subtitles.
Download the Subtitles Manually
You can download the subtitles manually by any of the two ways mentioned below-
YouTube feature (Transcript)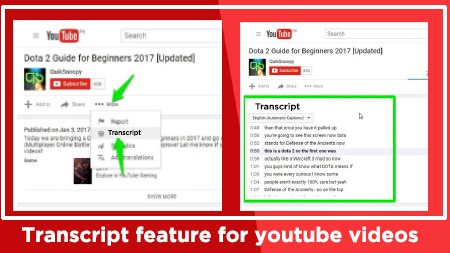 You can get the subtitles directly from the page of certain videos. It makes it easy to get to the sub source but might be a task to copy text. You can do the following things-
Click on 'Advanced Options' on the video page.
Open the transcript and a box will pop up on the right with subtitles
Click on the options button at the top to turn timestamps on or off and change the language in the bottom left part of the window.
Select all the text in the transcription window. Copy and paste it in any document and use it afterwards.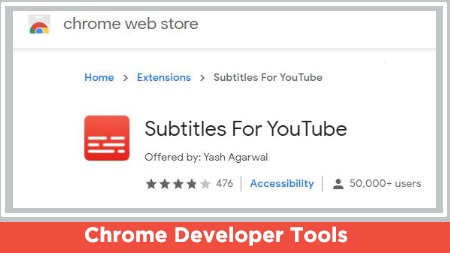 Use this method if you are unable to download it via transcript method. It can be a little difficult to get subtitles via this way but this is the most successful one. To use this method, open the video in a new tab and follow the below steps-
Go to the video page and click on F12 to open developer tools
Click the network tab and enable subtitles
Find the line name starting with 'timedtext' and click on it to display the hierarchy of subtitle elements
After that in the elements hierarchy, click on the Events section and select the subsection "0" and there select "segs" where the "0" subsection must be clicked. This will be the first line of subtitles which you are required to copy and paste in a different text document.
To get the next line, repeat the above step and just change the subsection digit to the next digit (0, 1, 2, 3…) and keep on saving them to use later.
We hope that you will be able to download subtitles manually without any hassle. We provide you with great reach, brand building and cost effective plans as a part of the best smo services offered by us. Get in touch with us to know more.