App development isn't that tough these days; instead, hiring a developer for the best mobile app development can be a tricky process.
With the rising number of mobile phone users and cheaper internet rates, and due to convenience, people have started using apps more often as compared to web browsing for the same services.
The fact is you will lose massive traffic if you are digitally present over the internet, but you do not have apps for the services you provide. It also impacts significant revenue.
As per a recent study, mobile traffic share was 52% while desktop traffic lags to 49%, which makes it more vital to have applications to reach the maximum number of users. For the best mobile app development, you can spend money initially, which is better in comparison to losing it later in shares and revenues.
Hence, instead of bargaining to get app development services at lower prices and banging your head, later on, you should focus on finding the right partner who can add value to your project and fuel up your revenues.
For hiring the best app developer, you need to look for some aspects, which we have listed in the next section. Let's get into more insights.
How to Choose a Developer for Best Mobile App Development?
1. Growth-focused Developer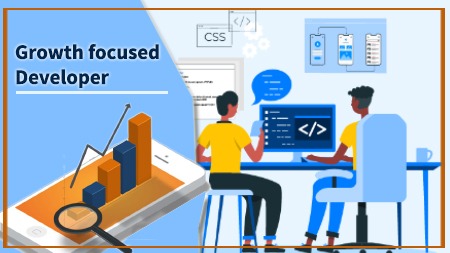 Android App development is not merely a one-shot task; based on the user's input, you need to keep changing the apps and the features. Your Developer should have an eye for detail, and based on previous experience, he should be able to implement different ideas.
Check the projects that your Developer has created and if it meets your demands, then go for it; you can also suggest minor tweaks, and if your Developer agrees, then he could be the best choice.
Moreover, you need to call over the mobile app Developer for a one-on-one meeting and share your expectation of yours. Also, you can check whether he is equipped and trained with the required software and tools.
2. Examine the Portfolio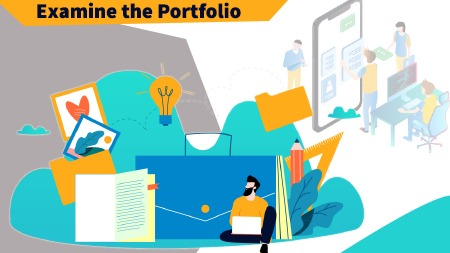 The best mobile app development should have an excellent user interface with a niche-relevant design. You need to assess the Developer's portfolio and check for exceptional UI/UX design skills to meet your requirements.
To examine your Developer, you can ask questions relevant to the subject. The best deal should be downloading the apps from the play store or App Store, which they have developed.
3. Long-term Relationship
Apps go through various phases and cycles of improvement based on user feedback. Therefore you should hire a developer who is committed with a background in building long-term relationships.
But how to check? Well, for that, you need to have an informal discussion with your to-be Developer. Ask the right questions instead of interrogation; it should be a general discussion, which will let you know their behavioral traits.
4. Avoid Negotiating Price
Quality should be the top priority for the best mobile app development, rather than negotiating the price, you should demand the class for the price you are paying.
You should take out enough budget for mobile app development because a nicely designed app will attract more revenue. Simultaneously, the cheaper ones with a lousy interface will incur huge costs later on and severely impact your reputation.
We would suggest you create a budget with a 5-7% extra margin for app development activity, do not go over budget but try not to negotiate the price for quantity.
5. Give Design Inputs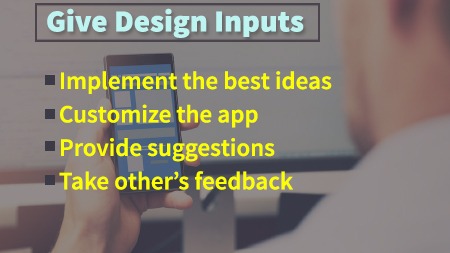 It would be best if you involve in the development and design right from the beginning. The satisfaction of the final product should be your ultimate goal.
You can also take others' feedback and implement the best ideas to create a beautiful-looking app. Your involvement becomes more critical when you need to customize the app on various aspects and provide suggestions to change as per your requirements.
Summary
Your apps will become your face, and to get the best, your need to hire an excellent mobile app developer. Research the best technologies and trends to get the best Android or IOS app development. Avoid negotiating the price and search for the one who shares the same vision and mindset as yours.