With every passing year, the level of difficulty to survive the business in this digital world is becoming tough. Businessmen are expending their budget on marketing strategies and other areas to grab the attention of the new customers. They are hiring the best SEO agency to avail SEO Services along with web design and development services to become the famous name in their particular domain.
While chasing the new techniques, strategies, trends, and customers, they take one important thing for granted i.e. old customers.
Old customers are one of the best ways for boosting the ROI of the business that even with less investment. If you are also included in this race and running behind other marketing strategies, then just hold on. Here are a few strategies that are mentioned for improving customer retention in 2020 and grow your business like never before. It is also essential for attracting new customers and find new ways of marketing and growing your business but keep the old customers with you.
Your old customers will drive more than 80% profit to your business in the future. Now have a glance at-
Amazing Strategies to Guarantee Improve Customer Retention This Year-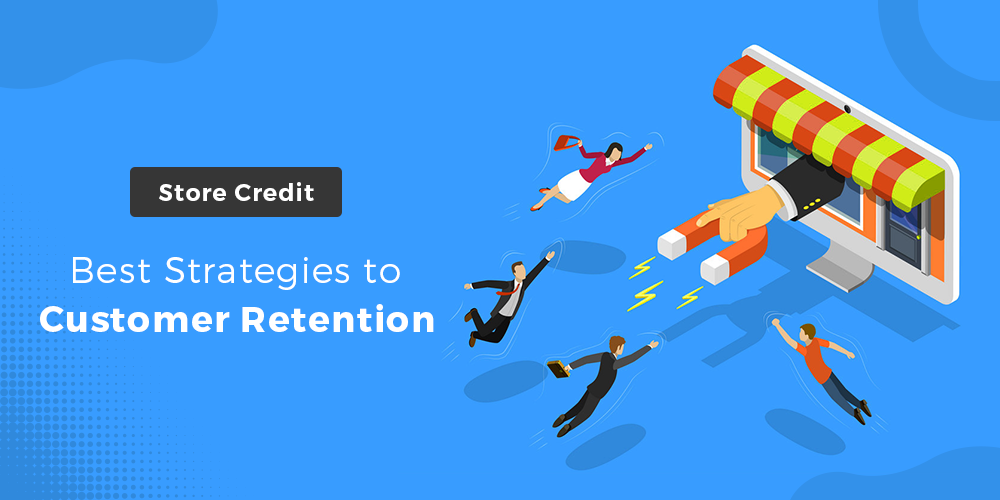 Search for Your Best Customers
One of the best methods for boosting the business and improve customer retention in 2020 is to find out the best customers from your database. And, continue to provide the ideal offer to them to make them your permanent customers.
How to select the best customers? Selecting the best customers is a simple task because only you have to analyse which customers visit your website frequently and make the purchase. Find out the regular customers.
It is good to run the campaign for attracting new customers for your business but don't ignore the customers who always visit your online store and make the purchase. Old customers drive most of the profit for any business and if you would put efforts to better their experience with you, then you would make them your permanent customers.
Target Customers with Special Offers
Implement flash sales related to products or services the customers of your website regularly buy. It will increase the interest of those customers in your business and they would be curious to know more about your products or services. Special offers are great features for customers' retention. Let's continue to grow your business with your existing customers.
Focus on User Experience
If you want to have a long-term relationship with the customers, then it is good to put more effort to improve the user experience on your website. The better the customer experience, the more they would stay on the site and encourage making the purchasing decision.
Let's win the trust of the customers and turn them into permanent customers by providing excellent experience on your website along with better product/service quality.
Create Relevant and High-Quality Content
Another thing that will help to boost customer retention this year is great quality content on the website. If the content will be good, so it is easy for the customers to understand your terms and policies along with the proper description of the products/services. They would have a clear understanding of the quality of products and their usability.
So, without thinking much, hire the best content writer for your business and update your website with better content. This trick will surely help you to stay the customers long with you that will contribute to improving your ROI.
 Personalize the Follow-ups
Personalizing the follow up will help you to keep the previous customers with you for the long term. It is a little time taken process but will be helpful. So, without wasting your time, just give more attention to this aspect and have a long-term relationship with your business and fly your business high.
Design Professional yet Smoothly Navigating Website
Now when the competition is a way too high in the digital marketing world, then for keeping the customers with you for a long time or for many years to come, you have to provide them the amazing experience on your website.
The very first thing that will attract the customers towards your business is your website. If your website has a professional look and smooth navigation, then customers will love to explore it. And, when they would have the outstanding experience at your online store, then why would they go anywhere else. So, avail web designing services from the professional website design company and provide the best experience to your customers and keep them with you today and in the future.
Customer Loyalty Packages
Another thing that helps improve the customers' retention in this year or upcoming years is to provide the loyalty packages to the customers. Yes, it is the best trick to have happy customers for your business. If your old customers will get the loyalty packages, then they would encourage maintaining a good relationship with you and keeping the purchasing of your products/services on.
Include a Membership Feature
Also, for motivating the customers and making them feel valuable is to include the membership feature on your website. When the customers will take your membership, then they will be surely interested to keep a good relationship with your brand. If they leave the membership of your old customer, then it is good to have direct contact with them and ask what the issue is and why they don't want to continue with you. You can fix the problem if possible and can bring them back.
So, follow these strategies and provide a satisfactory experience to the customers at your website and grow your business. Also, for making things good for the new and old customers, you can avail of the affordable SEO services. Note: Good search engine optimized website leads to better customer experience.