Coding and development of a website is not an easy job and not every web development company is capable to resolve bugs and problems. Each web developer faces some misunderstanding and doubts in their web development process. There is unquestionably in their coding skill but they need to remain up to date with another concept of coding. Often, errors cannot resolve easily, so you can take help from the available resources such as blogs. By discussing with a professional web development company, you can understand the standard coding skills. Here, we are going to represent blog concepts to level up your coding skills.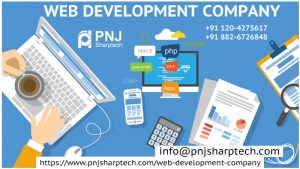 1.Co-Drops – The Best platform to learn more     about UI design and page animation
Co-drop blogs are normally run on web development, and design, or UI design and page animations for image formatting and normal Java script practices. Co drops gives the details all about the latest web trends, technology, techniques, and upcoming technology. It involves a CSS reference and it has a latest concept of a trial in the web development process. Co drops is the best platform to begin developing a coding career for writing own coding skill and testing to introduce own self in the web development and design.
2– CSS-Tricks –A right platform to learn more things of CSS
 CSS is a core concept of CSS-tricks blogs, mainly focused on HTML.  One can learn a lot of things of CSS. The website offers some interesting blogs on JS, Jquery, and PHP, hence knowledgeable developer can learn a lot of things in CSS-tricks. Presently, CSS-Tricks is certainly about making amazing and impressive websites and all these components include most of the front font of the website.
3- HTMl5 Doctor
HTMl5 Doctor includes all the amazing features and concept, which you cannot find far and wide, this tool acts as a doctor. One can go from HTML to HTML5. This has a remarkable topic on HTML5. In this platform, it invites HTML5 questions just by asking the specialist doctor of web HTML5. They will give replies to the articles, so they will be profitable.
4–A List apart
A list apart, a topic relevant web development and design gives the ideas of the content latest technology. Content is written by experienced writers.  Authors write several books and events.  The content of a list apart is completely secured by copyright
5-Code-Pen- Show the right way to improve the coding skill
Code pen allows a user to write code in a browser and see the results of that code. It acts like code pen. This tool helps to improve the developer's skills. Code pen helps to learn the code on HTML, CSS, java script, and front- end languages. A  web development company can use code pen for little works such as for new concept, website looks, and much more.
Conclusion– By reading on all above the blogs, you can learn more about latest coding skills. Apart from this, you can get more ideas by discussing with a professional web development company.